Posted August 22, 2018
Marne Martin named president of IFS Service Management and CEO of WorkWave
Accomplished industry veteran to lead IFS Global Service Management initiatives.
---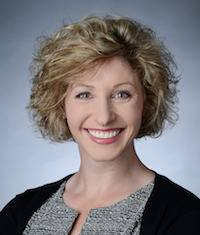 IFS, the global enterprise applications company, announces the appointment of field service industry veteran Marne Martin as President of the IFS Service Management business unit and CEO of WorkWave.
The IFS Service Management business unit established under Marne will encompass the global IFS service management organization as well as WorkWave, acquired by IFS in September 2017, and have dedicated engineering, sales and marketing resources to address the unique needs of service management customers globally. Marne's experience leading high-growth and expansion phases in both publicly and privately held companies will provide the leadership required to propel both brands into their next stages of growth and market expansion.
As both President of IFS Service Management and CEO of WorkWave, Marne and her leadership team will continue to elevate the strategic importance of service management to the success of the overall IFS business. Marne will focus on ensuring the entire portfolio of IFS service management solutions provide customers with the business value they expect from a global industry leader in field service management (FSM).
"I am thrilled to be leading such a great organization and to be part of the overall IFS senior leadership team as we begin a new chapter in our company's growth," said Marne. "WorkWave continues to be an important asset to the overarching value proposition of IFS Service Management, and I look forward to working with the talented IFS and WorkWave teams to make sure the IFS service management portfolio becomes even more customer-focused."
With Marne's appointment to its senior leadership team, IFS will be able to draw on her broad experience and proven track record to further increase the significance of the service business and grow its global market share.
IFS CEO Darren Roos said, "Marne's domain experience will enable us to further develop the service management capability across the entire portfolio to deliver even more value to our customers. We remain completely focused on delivering solutions together with our partners that have an impact on the way our customers serve their customers."
Prior to IFS, Marne served as CEO and led the executive leadership team at ServicePower Plc., a field service management software company, where she transformed its go-to-market strategy and shifted its focus to SaaS and managed services revenue, increasing pipeline every year during her tenure. Prior to that, she served as CFO of Norcon, Plc., a UK-based telecom and defense consulting firm, where she grew the company from a business largely dominant in only the Middle East to one diversified across the US, Europe, the Middle East and Asia Pacific.
Martin is a winner of a number of awards including 2016 CEO Gamechanger of the Year (FSM) from ACQ 5 Global Awards and 2015 Field Service CEO of the Year from Executive Awards.
IFS develops and delivers enterprise software for customers around the world who manufacture and distribute goods, maintain assets, and manage service-focused operations. The industry expertise of our people and solutions, together with commitment to its customers, has made IFS a recognized leader and the most recommended supplier in its sector. The IFS team of 3,500 employees supports more than 10,000 customers worldwide from a network of local offices and through a growing ecosystem of partners. For more information, visit: IFSworld.com