Posted November 20, 2018
Aerosmith Fastening Systems names Kudlak president
Kudlak has been with Aerosmith since 2005.
---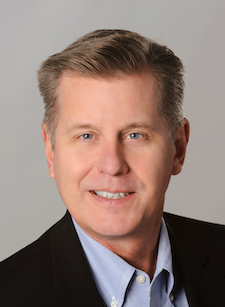 Aerosmith Fastening Systems is proud to announce that Mr. Don Kudlak has accepted a promotion to President of the company. Mr. Kudlak's promotion follows the retirement of current President, Robert Shluzas.
Mr. Kudlak is well suited for this role after holding 2 important positions with the company since he joined us in 2005. As General Manager and Director of Product Development Don was one of the architects who molded Aerosmith into the industry leading specialty fastener company it is today.
Producing unique forced entry fasteners for commercial construction as well as Industrial/OEM accounts has allowed Aerosmith to separate itself in the market by providing innovative solutions.
Under Kudlak's leadership Aerosmith has adopted a "cross functional" management culture whereby TEAM Aerosmith functions as a unit delivering superior customer service, application expertise, product QC, workplace safety and employee engagement.
He has been part of the specialty fastening industry for 34 years, so many of you already know him by reputation.
You can reach him by email: dkudlak@aerosmithfastening.com or through Aerosmith's Indianapolis headquarters: (800) - 528-8183.