Posted January 2, 2019
California homebuilders face big backlogs in 2019
In the aftermath of the Carr and Paradise fires, construction workers are in high demand and short supply.
---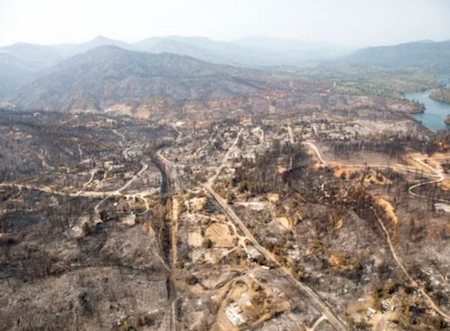 Buoyed by the Carr Fire rebuild, Shasta County contractors are bracing for a busy 2019.
But, too, they wonder about the availability of labor, especially when you factor in the Camp Fire, which destroyed nearly 14,000 homes in Butte County.
Demand for concrete workers, framers, electricians and other trades could affect the cost to rebuild and the time it will take to finish the job.
However, the rebuild effort, which is expected to take years, should give the area's economy a much-needed boost. Shasta County is still working to recoup the thousands of construction jobs lost from the Great Recession.
"It's going to be fun," Brian Tyrrell, who owns Tyrrell Construction in Redding, said with a chuckle as he thought about the challenge he could face to find skilled labor in the months ahead.
Tyrrell said there was a shortage of skilled labor in Redding before the Carr Fire. That's because many of the people who worked in construction during the housing boom left to find work elsewhere. And they never returned.
"And now with Chico happening and Paradise, who knows how many houses they're going to build up there," said Tyrrell, who is currently doing a Carr Fire rebuild in the River Ridge Terrace neighborhood.
Click here to read more and see fire damage and rebuild photos and videos.
Source: ACI/www.redding.com