Posted January 9, 2019
Makinex teams up with Stephenson's-Lowe's Rentals
Makinex Jackhammer Trolley & Tile Smasher Head combo are featured in 23 stores now with more to come.
---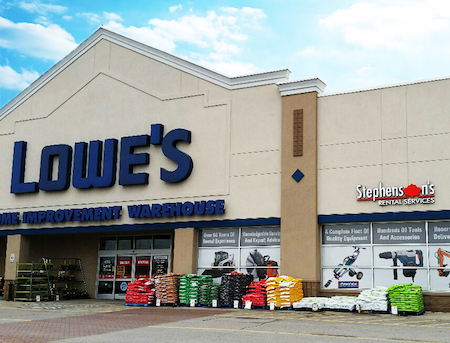 Since 2015, Makinex has successfully helped businesses overcome the challenges of efficiency, safety and productivity.
In response to the continued demand for Makinex products in the Canadian market, alongside the successes of this years rentals within that market, Makinex Construction Products has teamed up with Stephenson's-Lowe's Rentals in an effort to "MAKe INefficiencies EXtinct" for their customers.
A predominate storefront window graphic has been installed which displays the Makinex Jackhammer Trolley & Tile Smasher Head combo, informing customers that they are readily available for rent at that location.
The graphics are currently displayed at 23 locations ranging from Alberta to Quebec, and will increase by a minimum of four additional locations by the end of 2019.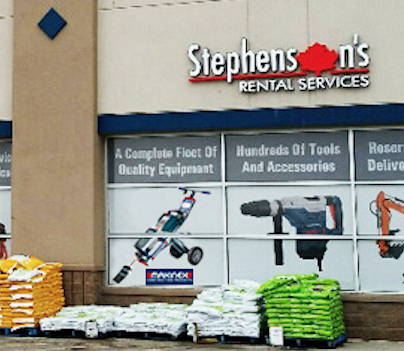 The Makinex Jackhammer Trolley in conjuction with the Tile Smasher Head, are widely used in the flooring industry for removal, demolition and surface preparation tasks. They were designed to take a large part of the weight, vibration and impact of a jackhammer off of the operator.
These products provide reduced labor time and operator fatigue, ultimately resulting in completing jobs up to six times faster.
Stephenson's-Lowe's locations offer a substantial variety of products serving homeowners, contractors and builders throughout Canada. For assistance in locating a Stephenson's-Lowe's location near you, contact us directly at sales@makinex.com.