Posted February 1, 2019
Turtle & Hughes names business development manager
Jack Bartoszek has joined Turtle & Hughes as manager of business development.
---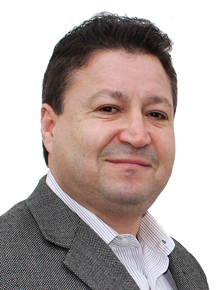 An industry professional with more than 30 years of experience, Bartoszek will focus on expanding national construction account sales, as well as growing the company's new government-focused business unit.
"Jack has everything that we look for in a model employee," said Luis Valls, president of Turtle & Hughes, which ranks among the nation's top 20 electrical distribution companies with offices nationwide. "He has proven technical expertise and is a passionate entrepreneur. He continually strives to provide innovative solutions for his customers, while providing the very best service in the industry. We are fortunate to have him join our team."
Bartoszek is an engineer who spent over 20 years at Gexpro as a strategic account manager.
The new government department, under the direction of Randy Roessle, executive vice president at Turtle & Hughes, expands on the company's long track record of successfully completing complex public infrastructure projects. It engages a team of integration specialists and engineers to partner with contractors that are prime to government and agency projects core to infrastructure, transit and transport, water/wastewater, and energy production, resiliency, storage and management. It launched in January 2019.