Posted February 20, 2019
Exclusive: 2019 predictions for propane use in the construction market
Q&A with Jeremy Wishart from the Propane Education & Research Council.
---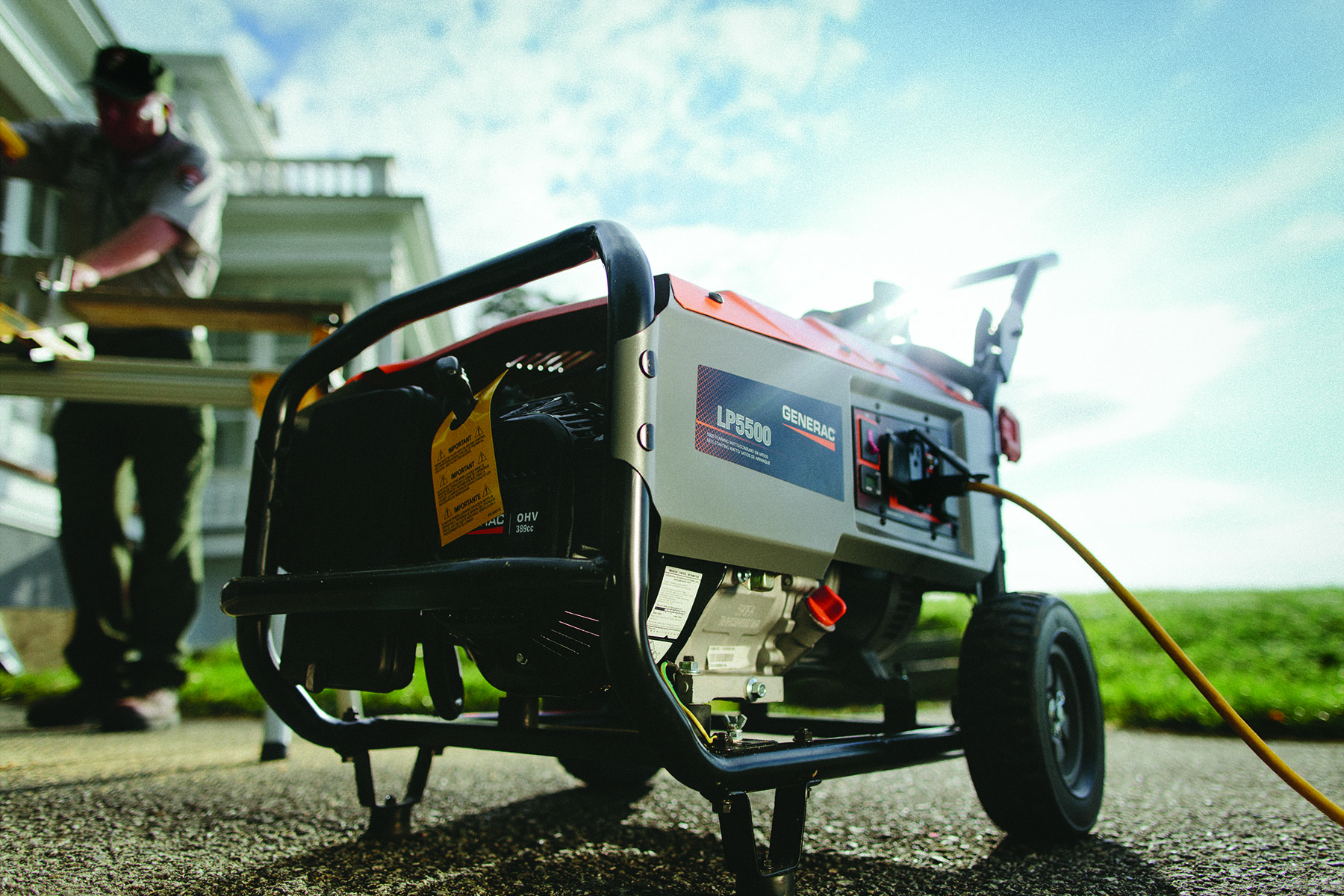 For decades, propane has been used as a cost-effective, efficient fuel for jobsite heating and lighting, and power generation. The fuel's reliability in small engines has also led to its use in a growing number of construction applications.
The following Q&A with Jeremy Wishart, director of off-road business development for the Propane Education & Research Council, sheds light on where propane use is headed in the construction industry in 2019.
Q: What trends are you seeing in the construction market overall with regard to propane?
A: One trend we've been seeing for several years is a move toward more sustainable construction processes and environmentally-responsible jobsites. As the public and construction employees demand environmental accountability on construction projects to protect both local ecosystems and their own health, propane's reduced emissions and clean operation will continue to gain attention.
Propane equipment, like jobsite heaters, lights, and generators, doesn't require additional fluids or filters like diesel equipment does to meet emissions regulations — a benefit for both project budgets and bid proposals. Unlike gasoline, propane also won't cause soil or groundwater contamination, or expose equipment operators to carcinogens like benzene. And new propane engines for all manners of light construction equipment from concrete polishers and grinders to power buggies use a closed fuel system, which eliminates spills.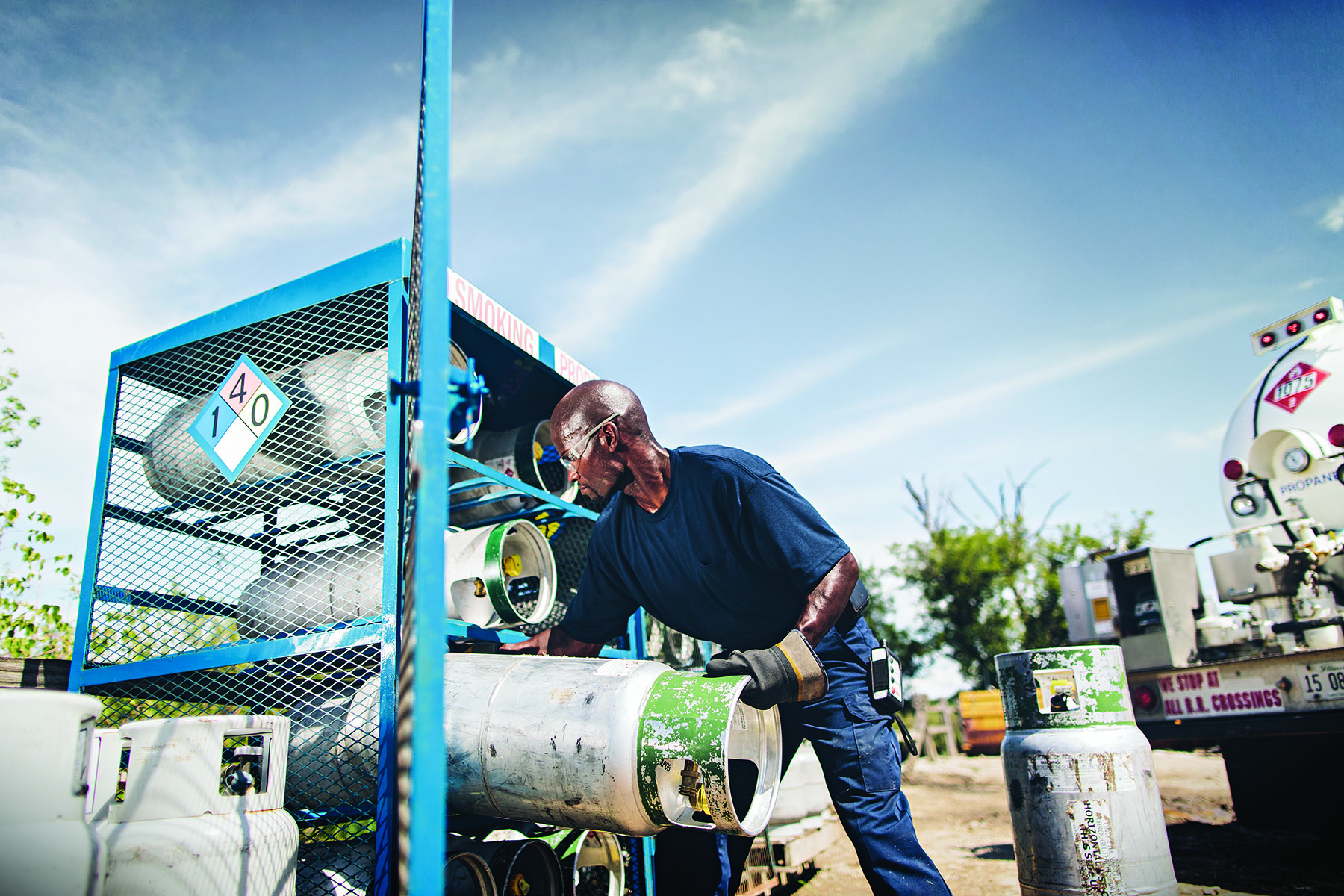 Most recently, we've also seen a movement away from corded equipment. More brands that were once electric-only are now offering engine-driven solutions, mostly powered by propane, though some are considering batteries and even hybrid options. This is in addition to the trend over the past couple years of manufacturers exploring options beyond diesel for light construction equipment.
Q: What will most impact propane construction equipment use this year?
A: Several events from the past two years are likely to influence growth for propane equipment sales and rentals. For example, the high gasoline prices of last summer left a lasting memory with many construction professionals, and forecasts are calling for gas prices to approach $3 per gallon at the height of the summer work season again. Because of this, construction professionals will continue looking for other options to power their light construction equipment.
Additionally, more construction professionals are turning to fuels that offer more resiliency. With weather events becoming more unpredictable and debilitating to regions year-round, fuels like propane that are portable, don't degrade in storage, aren't vulnerable to electric outages, and have well-established supply chains are attractive.
Q: With gas prices lower right now, will contractors see an advantage by using propane?
A: The current low gas prices might look good for the short term, but contractors who want long-term cost solutions (and to avoid the predicted rise in gas prices this coming summer) will find that propane offers several advantages. For starters, propane is a product of both natural gas and petroleum, and the price for propane falls between the price of the two other fuels.
Additionally, the majority of the propane supply used in the United States is produced in North America, providing cost stability even when global fuel markets fluctuate. Because of these factors, propane is consistently less expensive than gasoline, even when the price of gasoline is low.
Outside of the price per gallon, propane's refueling options can really push a construction company's jobsite productivity to the next level, as well. Permanent infrastructure can be installed at a contractor's facilities, but contractors can also work with a propane retailer to set up a portable propane tank on a long-term jobsite.
Setting up a cylinder exchange program with a propane retailer to exchange empty cylinders with full ones can reduce equipment downtime and eliminate wait time at refueling stations by giving employees a hassle-free, grab-and-go system. And propane won't deteriorate if kept in storage, no matter the length of time.
Q: Are there any new propane products that will come out in 2019?
A: There are several research and development projects in progress at PERC to make propane engines even more efficient and applicable for use in new equipment, that we'll hopefully be able to release later this year. But in the meantime, contractors may not realize the full extent of which construction equipment can currently use propane.
In addition to power generation, jobsite heating, and jobsite lighting; propane can be used to efficiently move materials across sites with forklifts or wheel buggies, or with aerial lifts for multi-story projects and rooftop work. Concrete finishing equipment including riding trowels, grinders, polishers, floor strippers, and concrete saws can also be powered by propane.
Q: What's the future of propane with the advancement of battery-powered equipment?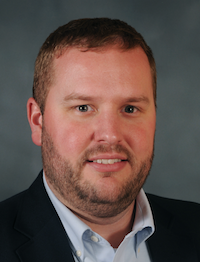 A: There are plenty of great things about battery-powered equipment — the tools produce no emissions during use and batteries for handheld tools are increasingly becoming lighter. But when you consider site-to-source emissions, propane is responsible for far fewer sulfur oxide (SOx) emissions than electricity, with nearly 30 percent of the U.S. still relying on coal-fired generators for electricity, according to the Energy Information Administration.
For larger equipment like skid steers and lifts, too, batteries are still heavy and expensive, and the requirements for charging aren't always available on a jobsite. By comparison, propane is widely available and refueling infrastructure can even be installed on sites without electricity.
Q: How does a company get started with propane if it thinks the fuel might be a fit for its operations?
A: For contractors interested in learning more about propane, a great first step to take is visiting propane.com/propane-products/construction-equipment. The site has details on how propane can be used in residential and commercial construction projects, as well as search tools for contractors to find local propane suppliers. CS
Jeremy Wishart is the director of off-road business development at the Propane Education & Research Council. He can be reached at jeremy.wishart@propane.com.