Posted February 26, 2019
STAFDA announces Nashville performers and State of the Industry Speaker
Big & Rich will perform and Glenn Knowlton, VP for Norton|Saint-Gobain Abrasives North America, will deliver Associate State-of-the-Industry address.
---
Big & Rich!
The Specialty Tools & Fasteners Distributors Association (STAFDA) will welcome "Big" Kenny Alphin and John "Rich" – Big & Rich – to play a private, 90-minute concert for STAFDA attendees on Sunday night, November 10, in the Nashville Municipal Auditorium for the Opening Party of STAFDA's 43rd Annual Convention & Trade Show, November 10-12, in downtown Nashville.
A band, a brand, a bond, and a brotherhood: Big & Rich have blazed an indelible mark on modern country music, not simply by breaking the rules, but by setting them on fire. Big & Rich have captivated a multi-generational community of listeners with their sterling songcraft and recorded performances.
From their 2004 debut, the triple platinum Horse of a Different Color, the duo has evolved into one of country music's most auspicious partnerships. Garnering multiple Grammy, ACM, CMA, and CMT Music Award nominations, subsequent best-selling collections which delivered three consecutive Top 10 hits and their most recent collection, Did It For The Party, debuted at #1 on the sales charts.
Prior to STAFDA's Big & Rich Concert, there will be a dinner buffet in the Municipal Auditorium along with other musical entertainment. In addition, STAFDA has done a buyout of the adjacent Musicians Hall of Fame. As attendees walk around the Hall of Fame, two of Nashville's songwriters will be stationed in front of their exhibits. These hitmakers will tell STAFDA members about the creative process behind their songs and the deep-rooted history behind the music.
Glenn Knowlton, Vice President Sales & Marketing, Norton|Saint-Gobain Abrasives North America, Worcester, MA, will present the Associate State of the Industry address during the Specialty Tools & Fasteners Distributors Association's General Session, Monday, November 11, at STAFDA's November 10-12 Nashville Convention & Trade Show.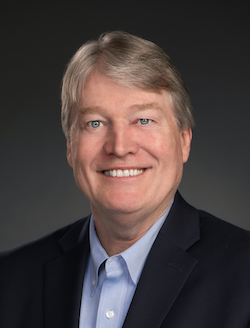 In his role with one of the world's largest manufacturers of innovative material solutions and building distribution, Knowlton is responsible for Sales, Organizational Growth, People Development, and Customer Service of a 300+ Sales and Marketing Organization. He manages all channels which focus on the Industrial, Construction, DIY Retail, and Automotive Aftermarket.
He has more than 37 years of experience with Norton|Saint-Gobain in high-profile leadership positions, an outstanding track record of achievement, strategic development and building strong teams to drive customer-centricity to maximize sales and growth opportunities.
He understands distribution as well by serving as President & CEO of Norandex Building Distribution (owned by Saint Gobain) from 2013 – 2015 accelerating growth and profits resulting in a successful sale of the business to a former competitor.
Knowlton has been the recipient of the "Reshaping Your World Award" for Growth of the Industrial Channel in 2018, the Saint-Gobain "Innovation Award" for excellence in the Automotive Aftermarket, and a two-time winner of "The Winner's Circle" award for superior Sales Performance.
STAFDA's 43rd Annual Convention & Trade Show in Nashville is for members only! Registration opens on Monday, June 24, at 8:00 a.m. Central from the members-only section of www.stafda.org.
For more information on the STAFDA Convention & Trade Show or membership, please contact Catherine Usher, cusher@stafda.org, 262/784-4774 or 800/352-2981.