Posted March 12, 2019
Husqvarna opens new Lenexa, Kansas DC
New 150,000-square-foot distribution center triples the capacity of its current location.
---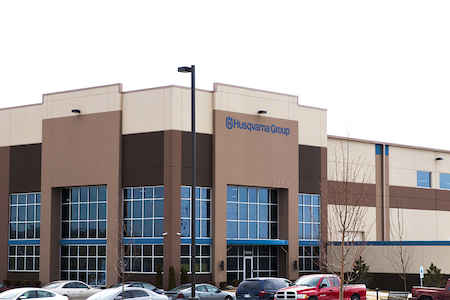 Husqvarna Construction Products, headquartered in Olathe, Kansas, has expanded with a new 150,000-square-foot distribution center located in Lenexa, a mile away from its present headquarters and central warehouse.
Husqvarna has always been committed to serving its customers by providing better solutions — whether through equipment enhancements, diamond tool technologies or service and support availablilty. Now it has expanded its shipping and receiving functions.
"In order to keep our manufacturing and shipping functions performing at their best, we have opened a new distribution center to provide timely management of order processing and product shipping," Husqvarna says. "The new distribution center now houses all of our finished goods, which will allow for an increase in our manufacturing capabilities at our current location, while ensuring customer orders get out the door as quickly as possible."
"The center increases our receiving and shipping capabilities three times over our present location. The size and layout of the new facility also enables the ability to process up to five times the amount of inbound inventory every day. The increased capacity has resulted in at least 16 new positions."
Learn more at www.husqvarnacp.com