Posted March 22, 2019
T. J. Bland named GM and COO of Adhesives Technology Corporation
Bland joined ATC in 2014 from Stanley Black & Decker.
---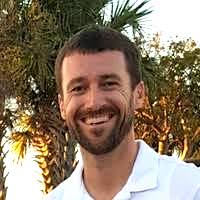 Adhesives Technology Corporation (ATC), a leading manufacturer of construction and industry-related adhesives, today announced the promotion of T. J. Bland to general manager and chief operating officer.
Bland, who had previously served as COO, will now oversee all aspects of sales, marketing, product development, engineering, production and compliance. ATC is a subsidiary of Meridian Adhesives Group LLC and also one of the largest private label epoxy manufacturers in the United States through its AFFYX division.
Among Bland's goals for the company are to continue to grow market share for ATC's Ultrabond HS-1CC, high performance, code-compliant anchoring epoxy. Designated as the world's best anchoring adhesive, Ultrabond HS-1CC offers the highest average bond strength and unmatched versatility for structural anchoring in buildings, high rises, tunnels and bridges. It is the only building-code-approved anchoring epoxy for both cartridge and bulk dispensing systems.
"We have developed a strong position in the industrial adhesive market over the past 40 years and believe our innovative products offer tremendous value for both building construction and critical infrastructure like roadways and bridges," said Bland.
ATC employs more than 60, primarily at its headquarters and manufacturing facility in Florida. Meridian Adhesives Group LLC is owed by Arsenal Capital Partners and includes flooring adhesive company Taylor, high-tech epoxy maker Epoxy Technology, industrial adhesive manufacturer Evans and ATC.
Prior to joining ATC in 2014, Bland was vice president of research and development at Stanley Black & Decker in New York. He has more than 18 years of experience in engineering, operational management and sales. He earned a Bachelor of Science in Electrical Engineering from the University of Mississippi and holds a Professional Engineer license in civil engineering.
ATC is a leading manufacturer of construction and industry related adhesives in epoxies, urethanes, acrylics, ester blends and polyureas. With more than 40 years of field proven experience, product brands like Ultrabond, Miracle Bond, Crackbond, and The Cracker and are some of the most recognized and most often specified products in North America. ATC products can be used for anchoring, doweling, bonding, joint filling, concrete repair, maintenance and restoration across many industries including heavy duty construction, industrial, MRO and consumer/DIY.
More information is available www.atcepoxy.com or by calling (800) 892-1880.