Posted May 21, 2019
Melanie Bisson joins Grabber as National Sales Manager for LBM
Bisson joins Grabber from ROCKWOOL.
---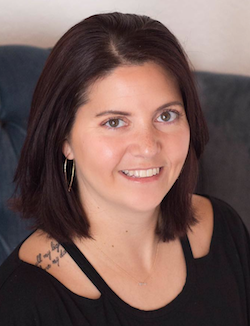 Grabber Construction Products. Inc, an international distributor of professional grade fastener and construction products, hires Melanie Bission as National Sales Manager for the LBM channel.
Melanie Bisson, CSI, CDT has 13 years of sales leadership experience in the building materials and construction industry, coming to Grabber Construction Products from ROCKWOOL Insulation, the leading manufacturer of stone wool insulation in North America, where she last served as the Regional Sales Manager for the Southeast in the Technical Insulation division.
Melanie also has a passion in working with Firestop solutions, we are excited to have this added resource in Melanie as well. Prior to that, Melanie served as the Southeast Regional Sales Manager for the Commercial Building Envelope division, and Northeast Territory Manager for the Residential/LBM division, responsible for the pioneering of ROCKWOOL's brand and market share growth in those regions by establishing and maintaining a strong distribution and contractor base while supporting architectural efforts.
Melanie has been an active member, speaker, and contributor for a variety of industry associations; including the Firestop Contractors International Association, Construction Specificatios Institute, and the Florida Wall & Ceiling Contractors Association. She has also served on the Board for the Florida Home Builders Association and local Brevard County HBCA.
She holds a Master of Business Administration degree from Vanderbilt University and Bachelor of Science degrees from Syracuse University in both marketing and entrepreneurship and emerging enterprises. She resides in Palm Bay, FL with her husband and one year old son.
Grabber is an international distributor of quality products for construction professionals. Grabber's line includes premium fasteners and fastening systems for wood, metal, and drywall applications in the commercial and residential construction markets. Grabber also distributes a wide range of proprietary tools, accessories, equipment, and building materials to the construction industry. Learn more at www.grabberpro.com.