Posted July 9, 2019
RSA Solutions Introduces EagleEye ERP
Cloud-based solution links with commonly used cabinet software.
---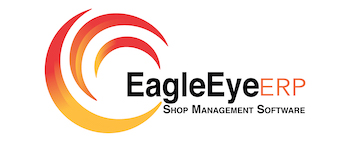 RSA Solutions has just announced a new product offering, EagleEye ERP, a complete management software solution specifically designed for cabinet, fixture and closet manufacturing.
EagleEye ERP connects with and uses the data from Cabinet Vision – or almost any other commonly used engineering and design software – to integrate all facets of the manufacturing process. It is cloud-based, available as touchscreen and allows access on a variety of devices, from PCs to MAC and tablets 8" screen or larger.
"EagleEye ERP is really the only solution, specifically designed for our industry, that benefits a job shop climate," says Roger Shaw, RSA Solutions chairman and founder. "If you're a five man cabinet or woodworking shop and you use Cabinet Vision, you can easily integrate this software – and become more profitable – using EagleEye ERP."
Highlighted features of EagleEye ERP:
Specifically designed for cabinet, fixture or closet businesses – not just adapted for it
Integrates all facets of the manufacturing processes into one comprehensive information system
Easy to setup, easy to use: accessible by individuals across the entire organization with a simple shop interface that can be customized for each employee, regardless of skill level and knowledge
Covers every aspect of a woodworking manufacturing business, from sales and quotes to manufacturing, assembly, shipping, installation and accounting
Cloud-based, accessible on PC, Mac and tablet [8" screen minimum]
Affordable, with no long-term contracts required – customers can cancel at any time
For more information, please go to EagleEye ERP or stop by the RSA Solutions Booth at the AWFS Fair in Las Vegas, July 17-20 at the Las Vegas Convention Center.
RSA Solutions – AWFS Booth #7668
RSA Solutions, Inc. is based in Lamar, MO, and has consultants located throughout North America who specialize in solving manufacturing problems with innovative software solutions that are based on each customer's unique needs and process-specific challenges. RSA consultative services quickly help companies get on the path to more efficient and profitable manufacturing processes regardless of what they're currently using for software and machinery.
For more information go to www.rsasolutions.com or call 1-866-930-0772.