Posted August 2, 2018
Keith Jahnke completes career with MBW
Jahnke is retiring after 45 with the company.
---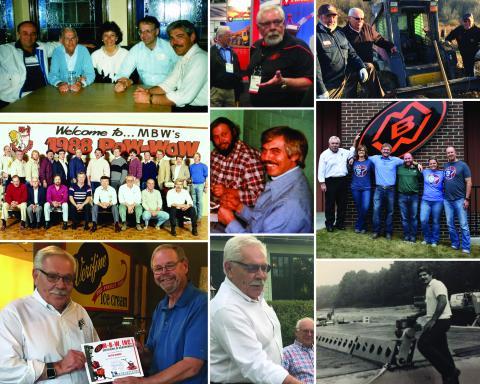 After 45 years representing MBW Inc in New England, several Mid-Western and Southeastern States, Keith Jahnke has announced his retirement effective August 3rd.
Keith began his journey in MBW's assembly department in Slinger, Wisconsin. From there he moved east to become warehouse manager in Warrington, Pennsylvania. After a short stint in that capacity, Keith accepted a position in sales covering New England.
Keith next accepted a Regional Manager position for the Mid-Western states. Over a period of several years, he developed that region into MBW's top performer. And then, wanting to travel less and spend more time with his family, Keith left MBW to take over a Store Manager position for one of MBW's Northern Illinois dealers.
A year and a half later, Keith called and said the Store Manager thing wasn't what he thought it would be. Would MBW consider him if an opening arose.
It was MBW's good fortune that we had an opening when Keith called, the company was looking for a Regional Manager for the Southeastern States. Keith moved to Toccoa, Georgia, where he and his wife live today.
Keith's first year in the South put him to the test. His northern accent and last name – people thought he was Keith Yankee – set him apart, not necessarily in a good way. But it didn't take long for people to figure out that Keith was a sales representative who knew his products and could help them.
Over the years, in all the states Keith served as MBW's field representative, people came to know, appreciate, depend upon, and enjoy dealing with a true professional. Keith never claimed to be a silver tongued salesman, but he set himself apart with rock solid dependability, technical competence, concrete on his boots and grease under his fingernails, solving problems, supporting his customers and doing the job in a way few others can.
On a personal note, Keith was more than an outstanding employee ... he has been a friend. When you've worked, planned, sweated, drove countless miles, laughed and cursed and shared as many truly memorable experiences as we have, Keith's retirement conjures up mixed emotions. We suspect that's true for Keith as well.
Learn more at www.mbw.com