Posted August 23, 2019
1Shot Steel Stud Anchors partners with Pyramid Technical Group
Based in Jackson, TN, Pyramid has stores in Tennessee, Arkansas and Mississippi.
---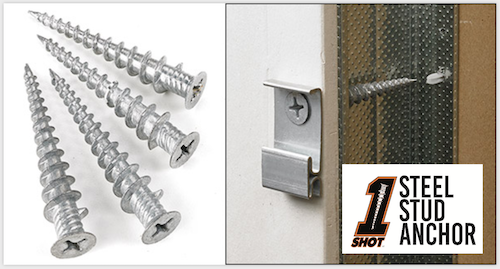 1Shot Steel Stud Anchors has recently partnered with Lee James and the Pyramid Technical Group based in Jackson, TN for regional distribution.
Lee James, President of Pyramid Technical Group can be reached at: (630) 392-4015 or, pyramidtechnicalsales@gmail.com
"We introduced the World's first Steel Stud Anchor to the U.S. market in January, and now have large inventories in Jacksonville, FL and Chino, CA, as well as our now five Representative Partners," said Greg Gillespie, CSP, Business Development Manager for 1Shot Steel Stud Anchors. "We will be adding additional Representatives over the coming months."
"We market and sell our 1Shot Steel Stud Anchors through and to the Fastener Industry Distributors only, and do not sell direct to contractors or installers."
1Shot Steel Stud Anchors is a proud Associate Member of STAFDA, and will exhibit at their coming November Convention and Trade Show introducing the product to the Fastener Industry.
You will also find the product listing at: www.usfastenersources.com