Posted September 11, 2019
Fecon names new CEO as founder retires
Bob Dieckman will replace retiring CEO and founder John Heekin.
---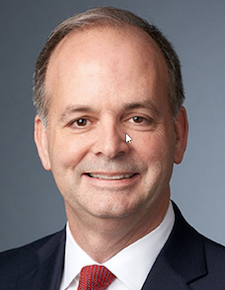 Fecon introduces the appointment of new CEO Bob Dieckman, who will replace retiring CEO and Founder John Heekin. Dieckman comes from a Hillenbrand subsidiary, Rotex Global, LLC, where he served in a variety of executive positions for 12 years, most recently as President.
During his time with Rotex, sales grew over three hundred percent through both organic growth and acquisition. Prior to joining Rotex, he was the CFO of Basco Manufacturing Company for 10 years.
A Cincinnati native, Dieckman is a graduate of St. Xavier High School and the University of Notre Dame.
As CEO, he will lead the continued growth of the Lebanon, OH manufacturer of heavy-duty forestry mulching equipment including their industry-leading Bull Hog mulcher. Heekin will remain active within the company he founded as a member of the Board of Directors.
Fecon partnered with LFM Capital in late 2018 to continue their growth and product development.
"We're excited to welcome Bob Dieckman and thrilled to have him guide the company to future growth," said Heekin. "His proven track record of leading product development, international sales and acquisitions will be an asset, as will his management style that engenders strong loyalty."
Established in 1992 near Cincinnati, Fecon manufactures the Bull Hog, the #1 selling forestry mulcher. They also manufacture tracked carriers and tractors, as well as a full range of attachments and other equipment for vegetation management. Their products are sold through equipment dealers and distributors worldwide.
For more information on Fecon products, contact Courtney Haag at (513) 696-4430, or via e-mail at chaag@fecon.com, or visit them online at www.Fecon.com.