Posted April 28, 2020
Archie Booker retires from Milliken Cable Management
Senior account manager has been with Milliken for 42 years.
---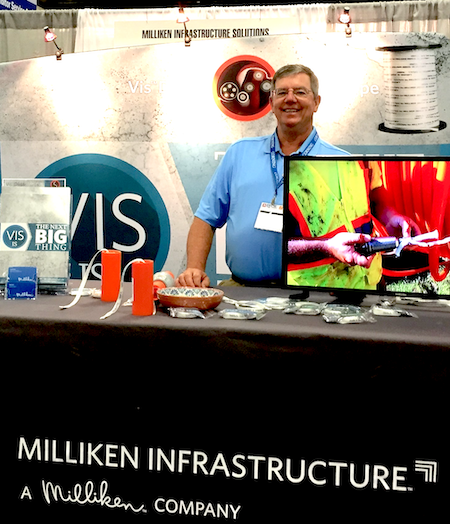 Archie Booker, senior account manager with Milliken Cable Management, has retired after 42 years of service. Booker has been an integral part of Milliken Cable Management's sales team, supporting the company's channel partners in the Southeast territory.
Prior to joining Milliken, Booker received his bachelor's degree from Lander University. During his time at Milliken, Booker had a long and successful history in the sale of industrial fabrics across many markets. He moved into Milliken's cable management division 13 years ago and quickly built a reputation in the cabling industry as an expert.
"Archie has been such a valuable asset to our team," said Roger Fynan, sales manager with Milliken Cable Management. "We will miss him both professionally and personally and wish him the best in retirement."
About Milliken Cable Management
As part of Milliken's Performance & Protective Textiles division, Milliken Cable Management is leading the data communication network industry with insightful problem solving and future-proofed, cost-effective solutions. With cable management products like Vis™ Divide segmented rigid conduit and Vis™ pulling tape, Milliken Cable Management is providing smart, practical innovations that increase efficiency and reduce overall project costs. Focusing on viable solutions for today with an eye to the future as well, Milliken Cable Management helps customers maximize their current efforts for future growth. For more information, visit www.visisthefuture.com.
About Milliken
Milliken has been solving everyday problems with innovative solutions for more than 150 years. An unwavering commitment to ethics guides our research, design and manufacturing expertise to redefine how we add strength and protection to products, infuse vibrancy and color into our surroundings, and care for the environment. For us, success is when discoveries made within Milliken help us all have more meaningful connections with the world. Discover Milliken at www.milliken.com.