Posted September 16, 2020
Simpson Strong-Tie moves Maryland warehouse and annex
New facility is nearby and adds 35,000 square feet fo floor space.
---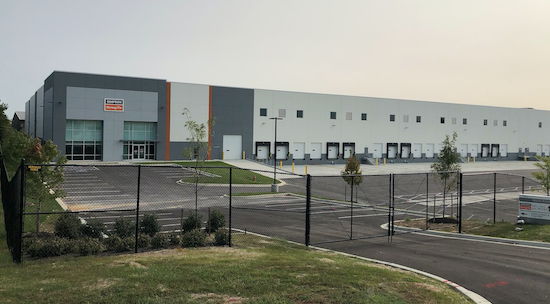 Simpson Strong-Tie, the leader in engineered structural connectors and building solutions, announced the relocation of its warehouse and annex facilities in Jessup, Maryland. Both facilities have moved to a new building located at 7951 Oceano Avenue, Jessup, MD 20794.
The new facility is 35,000 sq. ft. larger than the previous location, and is located 2.5 miles away. All 21 employees in Jessup have transferred to the new location.
The company has invested in the move as a commitment to future growth and to better serve our customers with faster product delivery and Will Call access. The new location provides more dock and office space, a training center, more efficient order picking and enhanced warehouse safety.
For more than 60 years, Simpson Strong-Tie has dedicated itself to creating structural solutions and technology to help people design and build safer, stronger homes and buildings. Considered an industry leader in structural systems research, testing and innovation, Simpson Strong-Tie works closely with construction professionals to provide code-listed, field-tested products and value-engineered solutions.
Our engineered products and solutions are recognized for helping structures resist high winds, hurricanes and seismic forces. They include structural connectors, fasteners, fastening systems, lateral-force-resisting systems, anchors, software solutions, and product solutions for repairing, protecting and strengthening concrete. From product development and testing to training and engineering and field support, Simpson Strong-Tie is highly committed to our customers' success.
For more information, visit strongtie.com