Posted September 30, 2020
Fecon promotes Stanley to SVP
Jeff Stanley becomes Senior VP of Product Development.
---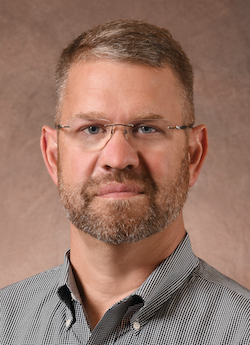 Fecon announces the promotion of Jeff Stanley to Senior VP of Product Development, a new position within the company. In his new role, Stanley is responsible for all phases of product design and development.
He joined the company in 2005 as a product development engineer before becoming Director of Engineering in 2008. He was promoted to VP of Engineering and Operations in 2012. He holds a degree in Mechanical Engineering Technology from the University of Cincinnati, and an MBA from Xavier University.
"We're delighted that Jeff has accepted this new role," said CEO Bob Dieckman. "With his in-depth knowledge of engineering, product design and development, and manufacturing, having Jeff focus on product development is a natural progression. His customer-centric approach has been evident throughout his career, and this new role will benefit new and existing customers alike."
Established in 1992 near Cincinnati, Fecon manufactures the Bull Hog® the #1 selling forestry mulcher. They also manufacture tracked carriers and tractors, as well as a full range of attachments and other equipment for vegetation management. Their products are sold through equipment dealers and distributors worldwide.
For more information on Fecon products, visit www.Fecon.com.