Posted October 12, 2020
Exclusive: Trends disrupting the cutting tools Industry
Lasers, waterjets, robotics and other new technologies are increasing productivity.
---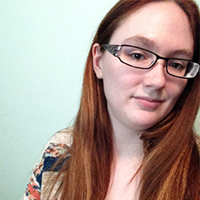 Industrial cutting tools help companies meet the needs of their clients while maintaining high levels of quality. Here are some compelling recent developments in the cutting tools sector that could change and improve how manufacturers do business.
Laser-Powered Tools Significantly Boost Efficiency
When companies need to meet robust seasonal needs or other requirements on tight deadlines, some find that cutting tools with lasers help them maintain consistency. Some options on the market also cut energy usage so that businesses save money and help the planet.
Econ Engineering, which manufactures most of the winter maintenance and repair vehicles in Great Britain, bought a CO2 laser-powered fiber cutting machine that uses nitrogen. This purchase boosted cutting speeds by up to 600% for metals less than 3 millimeters thick and caused a 400% speed increase on materials ranging from 4-10 millimeters in thickness. The energy-saving design stops approximately 75 tons of carbon dioxide from entering the atmosphere, too.
A market research report anticipates the sector for fiber laser-cutting machines to achieve a 3.7% compound annual growth rate (CAGR) for the period spanning 2018 to 2025. The analysts also expect 3D laser-cutting machines to show a 5.6% CAGR. As the market continues to prosper, manufacturers should strongly consider how they might take advantage of the new products available to buy.
A Continued Move Towards Electrified Processes
A recent report about manufacturing trends identified progress in electrified processes as a major component in emerging trends. The study listed cutting — along with metalworking, molding and others — as among those best-suited for electrification.
The research showed that 40% of industrial manufacturers would electrify their processes between 2020 and 2025. However, the expected total will rise to 45% by 2031 to 2035. The report also clarified that although the upfront costs of process electrification are higher in many cases, the change brings many benefits. These include more process controllability, higher performance and greater flexibility.
The authors of the report suggested creating a plan that features short-term milestones to keep manufacturers on track with meeting their goals. They also advised accommodating how aspects like customer expectations, regulatory requirements, policy changes and technological advancements could alter initial plans.
Distributors Play Crucial Roles in Influencing Purchasing Decisions
When a manufacturer needs a new cutting tool, the material requiring alteration is one of the many considerations to address. For example, tray knives offer excellent precision and reliable blade sharpness after repeated uses. These characteristics make the tools popular choices for manufacturers working with film rolls, containers and plastics. Conversely, companies working with fiberglass require clean cuts without splintering or chipping.
A report exploring changes in the cutting tools market examined what factors helped customers select cutting tool vendors. Distributor recommendations topped the list, especially since potential buyers appreciate the firsthand knowledge of offerings in the market, specific use cases and the latest improvements in features or performance.
Advertisements and referrals also influenced decisions about buying cutting tools. However, they did not affect people's conclusions as much as recommendations from distributors. These findings indicate that manufacturers should engage with distributors before finalizing their purchases of new equipment. Those parties could have guidance that causes companies to change or reevaluate their buying plans.
More Automated Cutting Tools for Textiles Arrive on the Market
Recent trade shows geared towards the textile cutting sector indicate a strong push towards automation. These emerging products aim to save time while producing the consistent results that manufacturers need to keep their operations running smoothly.
For example, a Swiss company introduced an automated textile cutter with a modular design. It allows users to switch between different tools, such as electric or pneumatic oscillating tools, attachments for perforating or creasing and various kinds of blades depending on the task at hand. Another advancement came from a German company that integrated a steamer into its automated cutter to eliminate lint on the fabric's edges.
Manufacturers that take advantage of this automation trend for industrial textile cutting could look forward to higher production levels, fewer errors and less waste. However, they cannot assume that any automated tool they choose will meet their needs. Anyone thinking seriously about purchasing one of these high-tech cutting options should study the specifications carefully. It's also ideal if they review case studies to get a clearer idea of the performance capabilities.
Waterjet Cutting Machines Offer Shipbuilding Applications
Analysts expect the global market for waterjet cutting machines to reach a CAGR of 5.1% from 2020 to 2027. Food and beverage, tobacco and packaging were some of the industries projected to drive growth over that period. The researchers also confirmed that the United States would become the dominant force in the North American market.
The shipbuilding industry will also benefit from these machines, which use jets of water to work with various materials. A Maine company called Front Street Shipyard recently installed one of them to assist with custom orders. The machine cuts three-dimensional parts in any shape or size. It also handles any material up to 11 inches thick.
Since the machine recognizes engineer-drawn, computerized data, it supports improved efficiency with fewer mistakes. The manufacturing tolerance when using the equipment is within a few thousandths of an inch. This example shows that waterjet cutting machines offer diverse use cases. Even if companies are not sure such offerings would meet requirements, it's worth investigating further to confirm what's possible.
The Construction Industry Gets a Robotic Cutting Solution
Construction industry professionals are getting on board with using robots in more areas of their workflows. These machines can help lay bricks, carry materials or help with other labor-intensive, time-consuming tasks.
A tool called ShapeMeasure brings robotics to the industrial cutting needs of today's contractors. The developers began by creating a machine to help with measuring and cutting the materials for a staircase. Their product uses light detection and ranging (LiDAR) technology to take measurements. It then sends the precision dimensions to a robotic lumber-sizing system that cuts the pieces into the right sizes and shapes for specific staircase projects.
This invention shows how forward-thinking people continually explore how to make industrial cutting tasks easier. The product substantially reduces the likelihood of errors and removes the need for humans to cut the wood. Many companies specializing in home construction offer residences primarily built in factories and moved to their destinations almost completed. Gadgets like these could become increasingly crucial for meeting customer deadlines.
Promising Improvements in Industrial Cutting
These advancements and trends show that the industrial cutting sector adapts to meet changing needs. As this progress continues, manufacturers must prioritize staying ahead of them and exploring how new techniques or products in the market could satisfy organizational goals. CS
Megan R. Nichols is a technical writer and blogger. She's covered several industrial industries including manufacturing, HVAC and construction for sites like SNIPS Magazine, Manufacturing Tomorrow, and Thomas Insights. Megan also publishes easy to understand manufacturing articles on her blog, Schooled By Science, to encourage others to take an interest in this industry.