Posted October 22, 2020
Detectable Warning Systems expands into Canada
Mar-Bal, Inc. signs on Toronto-based Cityscape Supply Group as first Canadian distributor.
---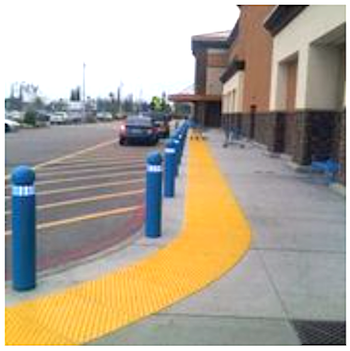 In continuing their effort to cultivate growth into the multi-million dollar warning surfaces market via their proprietary Detectable Warning Systems (DWS) safety product line, Mar-Bal, Inc. (Mar-Bal: Chagrin Falls, OH) is expanding its presence north of the border into the Canadian marketplace.
Already one of the industry's most complete lines of ADA compliant tactile warning surfaces engineered for visually impaired pedestrians, DWS has entered into an exclusive distribution and specification agreement with one of the Greater Toronto Area's (GTA) leading material providers–Cityscape Supply Group (CSG).
Coast-to-coast, CSG will provide turnkey sales, distribution, project management, and essential customer service for Mar-Bal's DWS line of tactile warning surfaces for the Canadian construction market. With emphasis on product education and specification, CSG will showcase DWS's comprehensive line and compliance with Canada's AODA (Accessibility for Ontarians with Disabilities Act) requirements and other provincial standards. This is akin to the ADA (Americans with Disabilities Act) in the USA, and enforces accessibility standards in order to achieve accessibility for Ontarians with disabilities.
Immediate goals of CSG will be to grow the DWS market share within the GTA and beyond, by setting up associated alliances with concrete and paving-focused distributors, architects, contractors, and municipalities. Market applications include: Public Rights of Way, Parking Structures, Schools, Shopping Malls, Municipal Sidewalks, and Health Care-Disability (including senior and assisted living facilities), among others. CSG will promote the benefits of both composite and flexible materials for either cast-in-place or surface applied applications including the following brands:
AlertTile: Surface applied, rigid composite, truncated domes.
AlertCast: Cast-in-place, rigid composite – "The industry's best replaceable detectable warning."
RediMat: Surface applied, flexible, glass-filled polyurethane on existing asphalt (or concrete).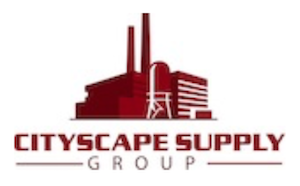 Distributor Profile: Cityscape Supply Group
Lead by Owner/President Michael Wilson, CSG was established in 2018 as a "ground-level" focused, one-stop construction group with project experience spanning all sizes/scopes in the concrete curb & sidewalk as well as road construction arena.
CGS's vast knowledge & product depth to serve these projects includes; municipal road castings, concrete products, curb/sidewalk materials/chemicals, tactile products & anti-slip nosings & tapes. Comprised of a dedicated team of four with extensive experience in the construction/building arena, plus associated company partnerships, the team will provide everything from DWS specifications and negotiations on projects, to dealing with network distributors' associated needs–and even product installation.
According to CSG's Wilson, "DWS has some very unique advantages in both product design and pricing structure. This will be a new market for DWS in Canada so the sky is the limit for growth opportunities! We aim to leverage the line's depth and build upon their solid reputation in the US. DWS is committed not only to this market but also to innovation and growth in regards to composites as they relate to detectable warning surfaces."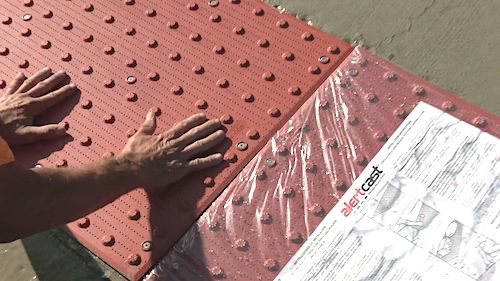 The Future
Both the ADA and AODA (and other provincial bodies/standards) ensure that public domains in the United States and Canada are safe and accessible to everyone–regardless of health or disability.
Mar-Bal provides DWS customers with full-service, innovative, and price competitive detectable warnings products (and adjacent products) made with composites to address this need.
According to Anthony Lignetta, Mar-Bal's Director, Proprietary Products, "The addition of The Cityscape Supply Group to the DWS team will allow us to aggressively promote our complete detectable warning surfaces line in vital Canadian territories. Through collaboration with CSG and our customers, we will grow the business and offer everything the Canadian market needs as one source–including meeting evolving specifications."
In reference to this point, CSG's Wilson noted that DWS is in the process of developing a Fire Rated (FR) material tactile warning panel to address Ontario's recent building code, that requires FR panels for buildings seven stories or higher.
According to Wilson, "These FR tiles will be a big issue since building codes just changed in the last couple of years. FR permits are now required for all builds (old and new) to become compliant. The product is in development with DWS and it should be ready to launch by the end of 2020."
Commitment not only to composites advancement, but to the higher cause of the DWS line helping the visually impaired, Mar-Bal will also be progressively involved with The Helen Keller Foundation for Research and Education (https://helenkellerfoundation.org).
For more information on Mar-Bal's line of DWS products please visit www.detectable-warning.com or contact us at: (866) 999-7452 Contact Cityscape Supply Group's Michael Wilson for DWS products via email: mwilson@cityscapesupply.com or call at: (416) 688-3445