Posted October 28, 2020
Royal Building Products launches Celect Canvas beach home makeover sweepstakes
Winner of $40,000 beach home makeover can choose thousands of Sherwin-Williams pastel paint shades to customize their siding.
---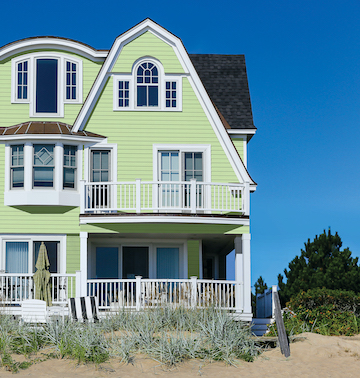 To celebrate its 50th Anniversary and continue a year-long celebration of innovation in exterior design, Royal® Building Products, a Westlake company, has launched a $40,000 Celect® Canvas Beach Home Makeover Sweepstakes in partnership with Southern Living and Sherwin-Williams.
Eligible sweepstakes entrants will have a chance to win a beach home exterior makeover, featuring Celect Canvas Cellular PVC Siding, an unpainted version of Royal's industry leading composite siding. Leading paint manufacturer Sherwin-Williams is providing paint as part of the $40,000 grand prize, which also includes labor and siding installation.
"Celect Canvas unpainted siding is unmatched in both its beauty and durability," said Steve Booz, vice president of marketing, Royal Building Products. "We're thrilled to partner with Southern Living and Sherwin-Williams to makeover one lucky person's beach home, and we can't wait to see what color they choose from the thousands of possibilities."
Celect Canvas features the same woodgrain aesthetics and low-maintenance benefits of Royal's prefinished Celect Cellular PVC Siding, plus the ability to customize the color using thousands of exterior vinyl-safe paint shades that fall within the recommended light reflectance (LRV) rating of 50 and above.
To learn more about Celect Canvas Cellular PVC Siding and request a sample, visit RoyalBuildingProducts.com/Celect-Canvas.