Posted February 17, 2021
Plaskolite wins 3M 2020 Supplier of the Year Award
Plaskolite manufactures thermoplastic sheet and specialty acrylic polymers.
---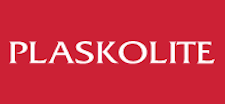 Plaskolite LLC, North America's leading manufacturer of thermoplastic sheet and specialty acrylic polymer, was honored with the 2020 3M Supplier of the Year Award in recognition of the company's contribution to improving 3M's competitiveness.
This year, 3M recognized 20 suppliers supporting the U.S. and Canada, among thousands in its global supply base, for world-class performance in providing products and services. These suppliers were identified and rated based on actions taken to improve 3M's competitiveness and overall supplier performance. A virtual awards ceremony was held Feb. 4, 2021.
"We're honored and grateful to receive this recognition from 3M, a company that shares our dedication to using innovation to solve the world's problems," said Plaskolite CEO Ryan Schroeder. "When the pandemic hit, Plaskolite met the massive global demand for virus safety shields and barriers while providing uninterrupted service to 3M. Reliable relationships and collaboration have been critical to our success and to the success of our customers, and they always will be. "
"Supplier collaboration is critical to supply chain success," said Debora Fronczak, vice president, 3M Strategic Sourcing. "We are fortunate to work with great suppliers who are committed to fostering a relationship with 3M. These collaborative relationships help us to serve our customers with innovative and valuable solutions. It's important that we recognize our most outstanding suppliers, and that's what this award is all about."
Founded in 1950 in Columbus, Ohio, by Donald G. Dunn and family, Plaskolite, LLC is the leading North American manufacturer of thermoplastic sheet products. Plaskolite is owned by Pritzker Private Capital along with the Dunn family, management and other co-investors. Plaskolite's customized products are used in a wide variety of applications, including windows, doors, lighting, signs, point-of-purchase displays, transportation, security and bath products. Plaskolite serves a diverse customer base including distributors, OEMs and retailers.
For more information, please visit www.plaskolite.com.