Posted June 14, 2021
Buyers Products Appoints New OEM Sales Manager
Charles Gerds will serve Buyers' growing OEM customer base.
---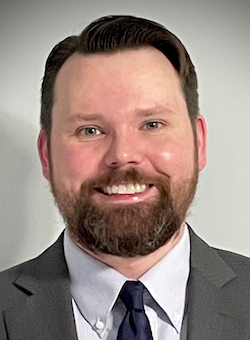 Buyers Products, a leading manufacturer in the work truck equipment industry, appoints Charles Gerds as its OEM Sales Manager. Gerds will be an additional resource for Buyers customers who focus on manufacturing equipment.
"Our OEM customers are an extremely important and ever-growing part of our business, so it's vital that we can meet their specific needs," says Dave Zelis, Chief Commercial Officer at Buyers. "Charles can give these accounts the time and attention they deserve."
Gerds has a long track record of success in the industry, most recently serving as a senior business development representative and national key accounts manager at a prominent LED lighting company. He understands the complex supply chain needs of large-scale manufacturers, and he is well positioned to provide his accounts the service, product quality and value for which Buyers Products is known.
Gerds is currently working from home and gaining a deep knowledge of Buyers and its offerings. He will begin visiting accounts in person as the ongoing situation allows. For more information, visit buyersproducts.com.