Posted March 9, 2022
DXP Enterprises Makes Two Acquisitions
DXP Enterprises has completed the acquisitions of Drydon Equipment Inc. and Burlingame Engineers.
---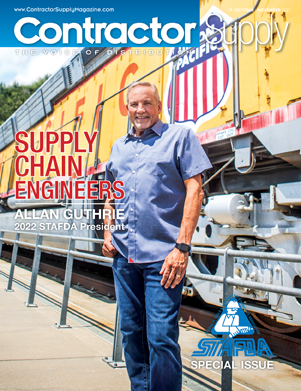 Headquartered in Elgin, Illinois, Drydon is a distributor and manufacturers representative of pumps, valves, controls and process equipment focused on serving the water and wastewater industry in the Central and Northern Illinois, Northwest Indiana, Wisconsin and the Upper Peninsula of Michigan territories and markets.
Burlingame is a Concord, California-based manufacturers representative of water and wastewater equipment in the industrial and municipal sectors.
Financial terms of the transactions were not disclosed. DXP funded the acquisitions with cash.
"We are pleased to announce these acquisitions and start the year off with great additions to our water and wastewater growth efforts. We are excited to have Drydon and Burlingame join the DXP family. Each company provides DXP with exceptional sales expertise that will enhance our efforts and our ability to collaborate and serve our customers as well as grow our DXP Water platform. These acquisitions are consistent with our growth strategy and demonstrate our commitment to expanding DXP into the water and wastewater treatment markets as well as maintaining our leading position as the largest distributor of rotating equipment in North America," said David Little, CEO of DXP.
Sales and adjusted EBITDA for Drydon and Burlingame for the last 12 months ending Dec. 31, 2021 were approximately $8.9 million and $1.4 million, respectively.
"Their expertise in the water and wastewater markets will complement DXP's breadth of technical products and services. This transaction will not only allow us to continue with our existing marketing strategies, but gives us additional products, services and resources to better serve our customers," added Little.
Click here to read the Contractor Supply story.