Posted May 3, 2022
MSA Offers Free Virtual Learning Sessions
Three virtual sessions cover connectivity, gas detection fleet management and cyber security for gas detection IOT systems.
---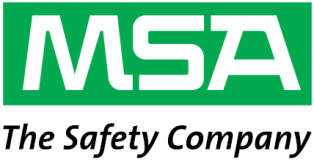 As recently as 2019, there were a reported 2.8 million workplace injuries and illnesses among private industry employees – costing employers approximately $171 billion in costs associated with wage and productivity losses, and medical and administrative expenses.
Discover how MSA solutions can help solve these challenges by reducing workplace injury risk, boosting productivity, and supporting operational efficiency.
Join MSA experts for FREE virtual sessions at the Connected Work Summit, and learn from MSA connected solutions and cybersecurity experts about the latest in gas detection wearable technology: the ALTAIR io™ 4 and MSA Grid cloud-based software.
Sessions Include:
How Connectivity Can Help Simplify Safety and Boost Productivity
Learn about how wearable hardware and cloud-based software solutions are driving connected workers, worksites, and workflows for gas detection programs.
Managing Your Gas Detection Fleet with Hardware and Software
Get an overview of how the ALTAIR io 4 Gas Detection Wearable and MSA Grid cloud-based software help to provide enhanced safety and productivity through real-time visibility of workers and worksites, automated fleet management, digital device assignment, and more.
Why Cybersecurity Matters for Connected Work Programs
Gain insight about how data analytics, data privacy, and cybersecurity can help organizations drive safety results while ensuring the appropriate data safeguards are in place.
Click here to sign up.