Posted July 20, 2022
Kano Laboratories Adds ISK Industries as Rep Group
I.S.K. will represent Kano products throughout Texas, Oklahoma and Louisiana.
---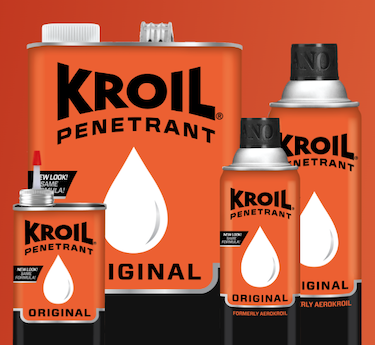 Kano Laboratories signed an agreement with I.S.K. Industries to represent Kano's iconic Kroil-branded penetrating oils and industrial-grade specialty chemicals to I.S.K.'s major national and regional accounts.
I.S.K. is a manufacturer's representative firm, established in 1928, dedicated to providing the best solutions to the industrial workspace. By partnering with companies that provide synergistic product offerings, they can conduct business in an efficient and effective manner for their clients. I.S.K. Industries' field sales team will represent all of Kano's products throughout Texas, Oklahoma, and Louisiana.
"I.S.K.'s approach, along with their experienced sales team, has allowed them to build strong relationships with distributors and end users in the key markets we're looking to grow," said Kano Laboratories CEO Sevan Demirdogen. "Kano has built a passionately loyal customer base around our Kroil products, and we look forward to working with I.S.K. to ensure our products are easily accessible."
"We are truly excited to get the opportunity to represent an iconic brand of penetrant," said Denise Pircher, President I.S.K. "Kroil is the preferred choice of the professional in the markets we serve – manufacturing, oil & gas and construction to name a few. Our team is fired up and ready to hit the road demonstrating why Kroil is the leader in the marketplace."
For more information on Kano Laboratories' full line of products, visit the company's website.
About Kano Laboratories
Founded in 1939 and based in Nashville, Tennessee, Kano is the producer of iconic, Kroil-branded penetrating oils and Kano industrial-grade specialty chemicals for the industrial maintenance, repair, and operations ("MRO") and professional specialty trade markets. Kano has built a passionately loyal customer base around Kroil products, which are used by professionals to loosen rusted, corroded, and frozen mechanical parts. For more information, visit https://www.kroil.com/
--