Posted July 20, 2022
TESAB Engineering Names Lee Johns Sales Director
Lee Johns brings deep experience in distribution channels to global market growth for brand.
---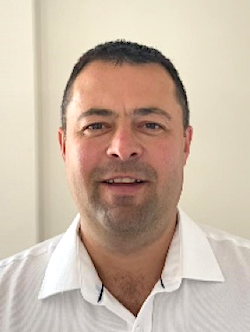 TESAB Engineering is pleased to announce the appointment of Lee Johns as Sales Director. Johns joins the Tesab team with over a decade invested in the heavy equipment industry, most recently as General Manager, JCB Financial Solutions.
Dedicating most of his time at JCB developing dealer, distributor and finance partner relationships, he has developed unique insights through roles in sales, commercial and financial solutions. Lee brings this experience to the TESAB business to accelerate their growth aspirations in the short, medium and long term.
"Working previously for a global organisation such as JCB allows me to quickly implement the structures and processes needed to move TESAB into a new era of growth. There are tremendous opportunities in the crushing & screening sectors for new distributors, partners and customers and I can't wait to get started on what will be an exciting journey," said Johns.
Johns will lead the sales organisation within the TESAB business and will work closely with current distribution network as well as identifying & recruiting potential new dealers in his new role.
"Lee's experience within the heavy equipment industry will allow him easily integrate into our existing dealer network while creating new relationships and distribution channels to keep pace with rising demand for our equipment worldwide," said Ben Frettsome, VP of Tesab, part of the McCloskey Business Unit within the Metso Outotec organization. "We look forward to continuing and building on this momentum in a meaningful way to contribute to the business success of our partners and customers."
Johns will be based out of the United Kingdom. The appointment is effective immediately.
Since its start in 1992, Tesab's reputation for producing mobile and highly reliable equipment has grown and today the crushers, screeners and stackers are found around the globe contributing to the success of projects and sites across multiple applications.
As of 2022, Tesab is a part of Metso Outotec's McCloskey Business Unit. Metso Outotec is a frontrunner in sustainable technologies, end-to-end solutions and services for the aggregates, minerals processing and metals refining and recycling industries globally. By improving customers' energy and water efficiency, increasing their productivity, and reducing environmental risks with their product and process expertise, Metso Outotec is the partner for positive change.
Headquartered in Helsinki, Finland, Metso Outotec employs over 15,000 people in more than 50 countries and its sales for 2021 were about EUR 4.2 billion. The company is listed on the Nasdaq Helsinki.