Posted July 26, 2022
Point of Rental, IDScan.net Launch Partnership
AI-powered ID scanning solution saves time, reduces data errors.
---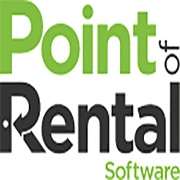 Point of Rental Software and IDScan.net are announcing an integration to enhance the ID scanning process for rental businesses.
The full integration with Point of Rental's software means more than 15 fields are automatically imported into Point of Rental's database, including name, address, ID number, and photo. This cuts down on more than a minute of data entry and virtually eliminates errors.
"We're always trying to make the rental process as simple and error-free as possible," said Point of Rental CEO Wayne Harris. "This integration is a big upgrade over previous generations of ID scanners and will result in a lot of time saved for people at the counter."
"Our goal with this partnership is to help streamline operations for rental businesses, and make data entry and identity capture easy and efficient. The Thales QS2000 is the perfect option for Point of Rental because of its durability, affordability, and ability to scan all types of government-issued IDs, including passports," said Denis Petrov, CEO of IDScan.net.
IDScan.net's solution increases data capture accuracy to more than 99 percent by scanning ID barcodes instead of relying on optical character recognition. The Thales QS2000 scanner eliminates the need for frequent recalibrations or maintenance on moving parts, while the company's WizzForms software supports more than 2,700 ID formats including all government-issued IDs in the U.S. and Canada.
Point of Rental users can order the AI-powered identity verification system that fully integrates with their software at https://idscan.net/product/point-of-rental/.
About Point of Rental Software
Point of Rental Software provides smart, scalable rental and inventory management software to over 5,000 business locations of all sizes and industries. With offices in the U.K., U.S., Australia, Germany, Canada and South Africa, Point of Rental offers the global rental and hire industry award-winning software and unparalleled customer support. To learn how Point of Rental can benefit your business, call 844-943-7368, visit pointofrental.com or email sales@pointofrental.com.
About IDScan.net
IDScan.net is an AI-powered identity verification platform, unique among ID scanning software providers in using machine learning to perform ID authentication, not just static templates. More than 6,500 companies use solutions built on the company's platform, including autopopulation tool WizzForms and visitor management system VeriScan, as well as custom and bespoke solutions built by their team of industry experts. Hundreds of developers use the company's APIs and SDKs to create and power their own applications. IDScan.net customers value their deep knowledge of ID scanning compliance and laws across the country and ability to translate their expertise into elegant, usable software and friendly, accessible customer support for clients of all sizes.
###