Posted August 2, 2022
KIOTI Tractor Receives Equipment Dealers Association 2022 Gold Level Award
Recognition underscores company's commitment to service, dealer network.
---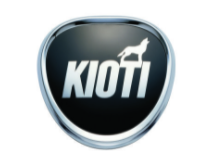 KIOTI Tractor, a division of Daedong-USA, Inc., recently received the 2022 Gold Level Award from the Equipment Dealers Association (EDA). This recognition is determined by dealer ratings gathered via the EDA's annual Dealer-Manufacturer Relations Survey. KIOTI received exceptionally high ratings from dealers, setting the company apart from its peers and earning special recognition within its category. This year marks the fifth time KIOTI received the EDA's Gold Level Award in the past decade. Previous years in which KIOTI was recognized include 2014, 2015, 2016 and 2019.
"KIOTI's expansive and growing dealer network is the heartbeat of our Pack across North America," said Peter Dong-Kyun Kim, president and CEO of Daedong-USA, Inc. KIOTI Tractor Division. "We're incredibly grateful to our more than 500 dealers for fulfilling KIOTI's commitment to excellence every day and are humbled by this esteemed recognition. We look forward to a bright future of collaboration with our dealers as we continue to exceed customer expectations together."
EDA's annual awards recognize manufacturers that are leading the industry by providing top-quality service, support, products and parts to dealers in the United States and Canada. Each year, the EDA administers a Dealer-Manufacturer Relations Survey that focuses on 12 categories including overall satisfaction, product availability and quality, technical support, parts availability, marketing and advertising support, and customer service. Gold Level Awards are presented to manufacturers that receive exemplary ratings and score exceptionally well for their respective categories.
"Since the first KIOTI tractor was introduced in the United States more than 35 years ago, we've known that our success depends on the power of teamwork," Kim continued. "We strive every day to empower and support our dealers by providing the best products, training and service."
To learn more about KIOTI Tractor, visit www.kioti.com.