Posted August 9, 2022
MBW Inc. Announces New COO
Jim Van Beek returns to step into new role.
---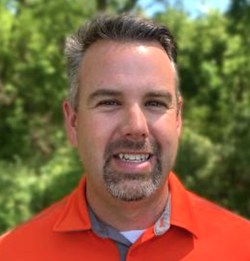 MBW Inc. is excited to announce that Jim Van Beek will be returning to MBW after 15 years and stepping into the COO role.
Since his time at MBW, he has enjoyed a successful and impressive career at Saelens Corp. In 2007, he took on the role of Sales Manager and was promoted to Director of Sales & Quality in 2009. In 2013, he was promoted to VP/COO. During his time at Saelens Corp, the organization grew to 165 employees and added a 2nd location. They became ISO-IATF certified and were known for their innovative development of automated manufacturing solutions.
Jim has a BS degree in MFG Engineering and Masters in Business Leadership. We feel he is an excellent fit for us and that MBW is fortunate to have him taking this leadership role. He will participate in setting the vision, managing leadership and directing future next steps on MBW's journey.
Learn more at www.mbw.com