Posted October 3, 2022
Acme Equipment Breaks Ground in Fargo
Acme is the new Kubota dealer for the Fargo/Moorhead region.
---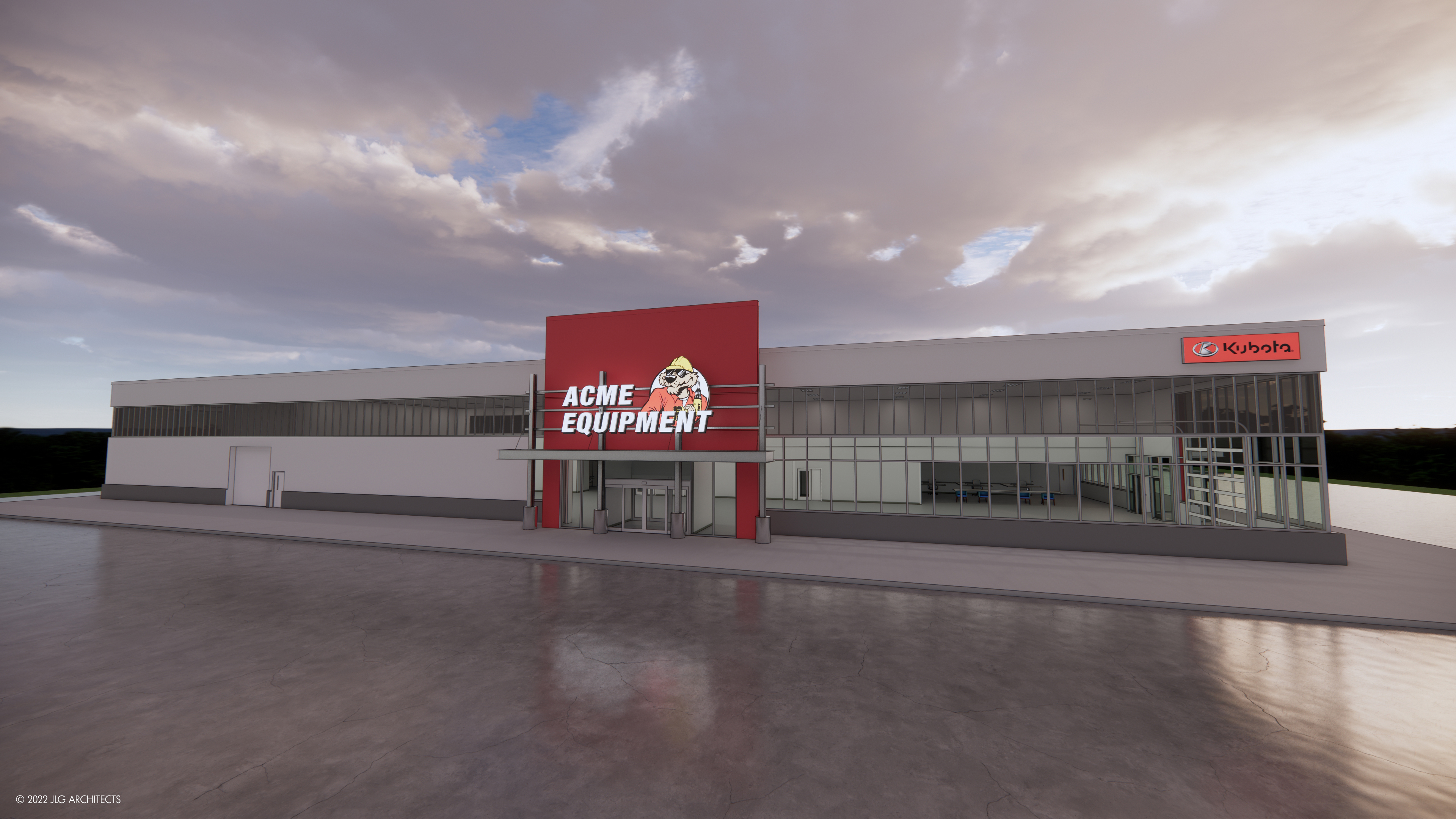 Acme Equipment, a division of Acme Tools focusing on equipment brands, has broken ground and begun construction of its new 32,600 square-foot facility in Fargo. The newly constructed facility will be located at 680 36th Street Southwest just north of the Acme Tools store and adjacent to the store's current equipment and rental lot in Fargo.
Acme Tools closed on an asset purchase agreement with West Fargo, N.D., - based Titan Machinery Inc. in April to acquire the new assets for Kubota, Cub Cadet, Grasshopper and Woods products from Fargo Tractor. Acme Equipment was approved by Kubota Tractor Corporation as the new Kubota dealer for the Fargo/Moorhead region in North Dakota and Minnesota. Kubota granted exclusive approval to Acme Equipment for all four of its product categories: Agriculture Tractors, Hay/Farm Implements, Construction Equipment and Turf products.
"Expanding Acme Equipment and our representation of the Kubota brand to the Fargo/Moorhead region increases our ability to serve our customers in the area with new equipment offerings to meet their needs," said Paul Kuhlman, co-president of Acme Tools.
Acme Tools in Fargo is supporting Kubota sales and service while the new Acme Equipment facility is under construction.
Acme Equipment in Fargo, designed by JLG Architects, will feature the company's signature exterior brand customers recognize with the bold red panel and galvanized steel canopy that highlight the main entry. The interior design of the two-story building includes showroom, warehouse, service and office space. The large showroom is designed to provide natural daylight for the well-being of employees and the comfort of customers. The new Acme Equipment in Fargo is scheduled to open in the fall of 2023.
"The new Acme Equipment facility in Fargo is designed to support current Kubota customers with award-winning service and provide an excellent sales experience for new customers," said Steve Kuhlman, co-president of Acme Tools. "This acquisition adds the Fargo/Moorhead region as the fifth Kubota dealership to our organization."
Acme Tools and Acme Equipment are established Kubota dealers with additional locations in Grand Forks, Minot and Williston, N.D., and Bemidji, Minn. Kubota has recognized both Acme Tools and Acme Equipment with its Elite Award of Excellence for Service and Premier Award of Excellence for Sales.
Founded in Grand Forks, N.D., in 1948, Acme Tools is an omnichannel premier retailer of tools and equipment with more than 70 years of industry experience, ten retail stores in North Dakota, Minnesota and Iowa, and a leading authorized online retailer offering more than 95,000 products online at AcmeTools.com.