Posted October 25, 2022
Flexon completes Expansion, Adds 200,000 Square Feet and 120 New Jobs
Company is now the largest watering hose manufacturer and leading maker of extension cords in North America.
---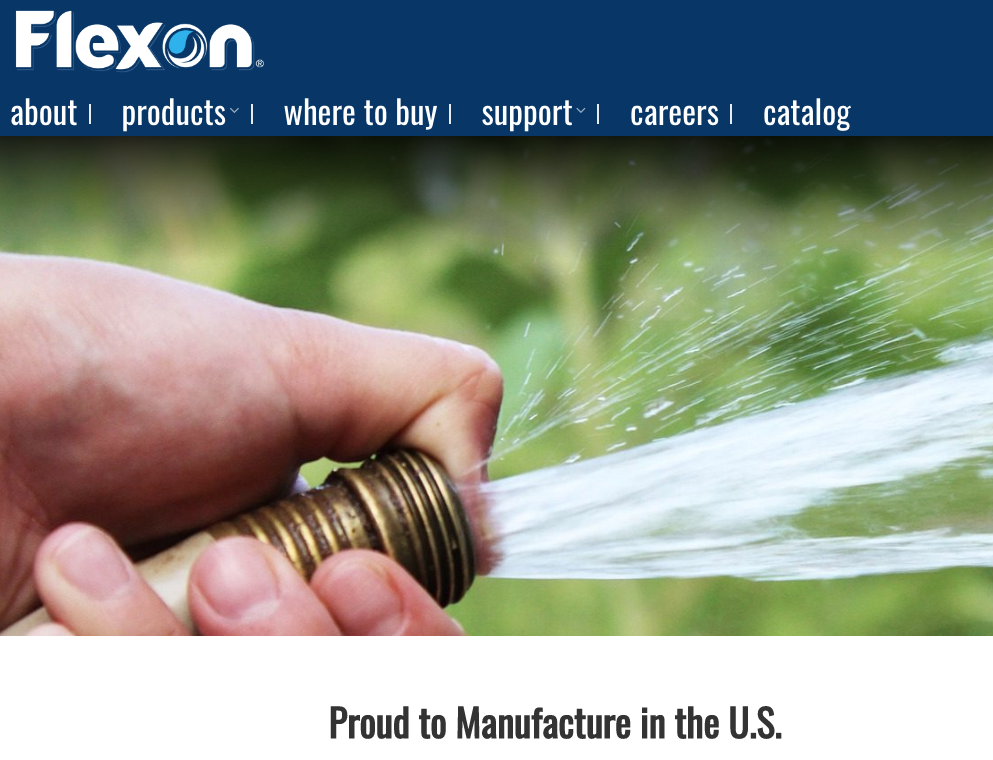 Flexon Industries, a division of the. U.S. Wire & Cable Corporation (USW), just completed the expansion of its Anderson County plant, adding 200,000 square feet and 120 new jobs. A significant contributor to the economy, with 212 employees in Anderson, Flexon / USW is now the largest watering hose manufacturer and the leading maker of extension cords in North America. Annually at the Anderson facility alone, Flexon will produce enough garden hoses to wrap around the earth seven times.
Brand new to the Anderson production facility is automation machinery that will increase product quality procedures and plant efficiencies, doubling production output to stay ahead of the tremendous demand for high quality domestic products. Domestic manufacturing has the advantage of avoiding overseas production complications, shipping delays, and high tariffs.
Moreover, the recent shift in US foreign trade policies plus the Covid-19 pandemic has forced retailers to reconsider where to source and how to keep store shelves stocked.
The expansion will facilitate additional hiring and help the company continue its on-time delivery practices. Moreover, the additional warehouse space will be used to process and store raw materials and finished goods. Costs of raw materials, including resin and copper, are rising at an unprecedented rate, so it is crucial to secure raw goods at the right time for future production and prices can remain competitive.
Warren Swindlehurst, President of USW says, "The expansion of our plant is incredibly significant. We are proud to create 120 new jobs in the Anderson community and support the local economy. Additionally, with a strong commitment to sustainability, Flexon will recycle more than six-million pounds of reusable materials annually. This equates to over 400 truckloads of material that would have otherwise gone to the landfill."
While many retailers have publicly announced to commit buying more American products, politicians also introduced legislations to invest in American companies. With the Anderson expansion, Flexon / USW is able to rapidly respond to customers' needs and facilitate delivery in a matter of days. The company provides products from brands such as Flextreme, H2Zero, Featherlite, Extreme, and VividFlex.
About Flexon/USW
Established in 1956, Flexon / USW is led by company CEO, David Rauch, and CFO, Joe Folkman, to serve its diverse, global customer base. Their focus for the company is to produce the highest quality products possible, made in America, to be good stewards of the environment, and provide unparalleled service to business partners and employees.
The company owns and operates manufacturing facilities in Newark, NJ and Anderson, SC and has 10 warehouses across the U.S. to ensure fast delivery. Its wide range of products set industry standards for quality, durability, and value.