Posted January 3, 2023
Vegas Expects a Big Year for Construction in 2023
Major projects include the Fontainebleau Las Vegas and the MSG Sphere.
---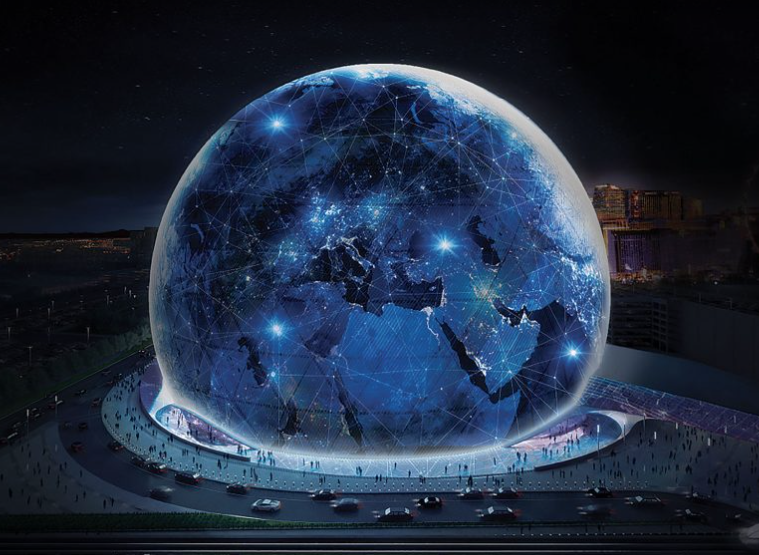 If you thought 2022 rocked as a great year for gaming- and tourism-related construction projects, wait'll you see what's in store for 2023.
The Las Vegas Convention and Visitors Authority's tourism construction bulletin — listing what's on the development horizon — shows $3.2 billion in projects coming online by the end of 2023 with 4,758 new hotel rooms and 581,000 square feet of new convention space. By comparison, the LVCVA estimated projects completed in 2022 to include 1,335 rooms and 225,000 square feet of convention space.
Next year's construction timeline doesn't include the newly revealed information that Fontainebleau Las Vegas received a $2.2 billion construction loan last week on top of owner Jeffrey Soffer's $350 million repurchase of the Strip hotel-casino project.
Most of the LVCVA's valuation can be attributed to the completion of the $2.2 billion MSG Sphere at The Venetian, expected to open in the fourth quarter of 2023.
The new hotel rooms and convention space is largely tied to the redevelopment of the Fontainebleau, which will have 3,700 rooms and 550,000 square feet of convention space.
Click here to read the entire story.
Source: Richard N. Velotta, Las Vegas Review Journal