Posted January 11, 2023
Makita Heads to WOC with New Cordless Solutions
Dynamic outdoor booth will be hands-on, allowing contractors to experience the difference for themselves.
---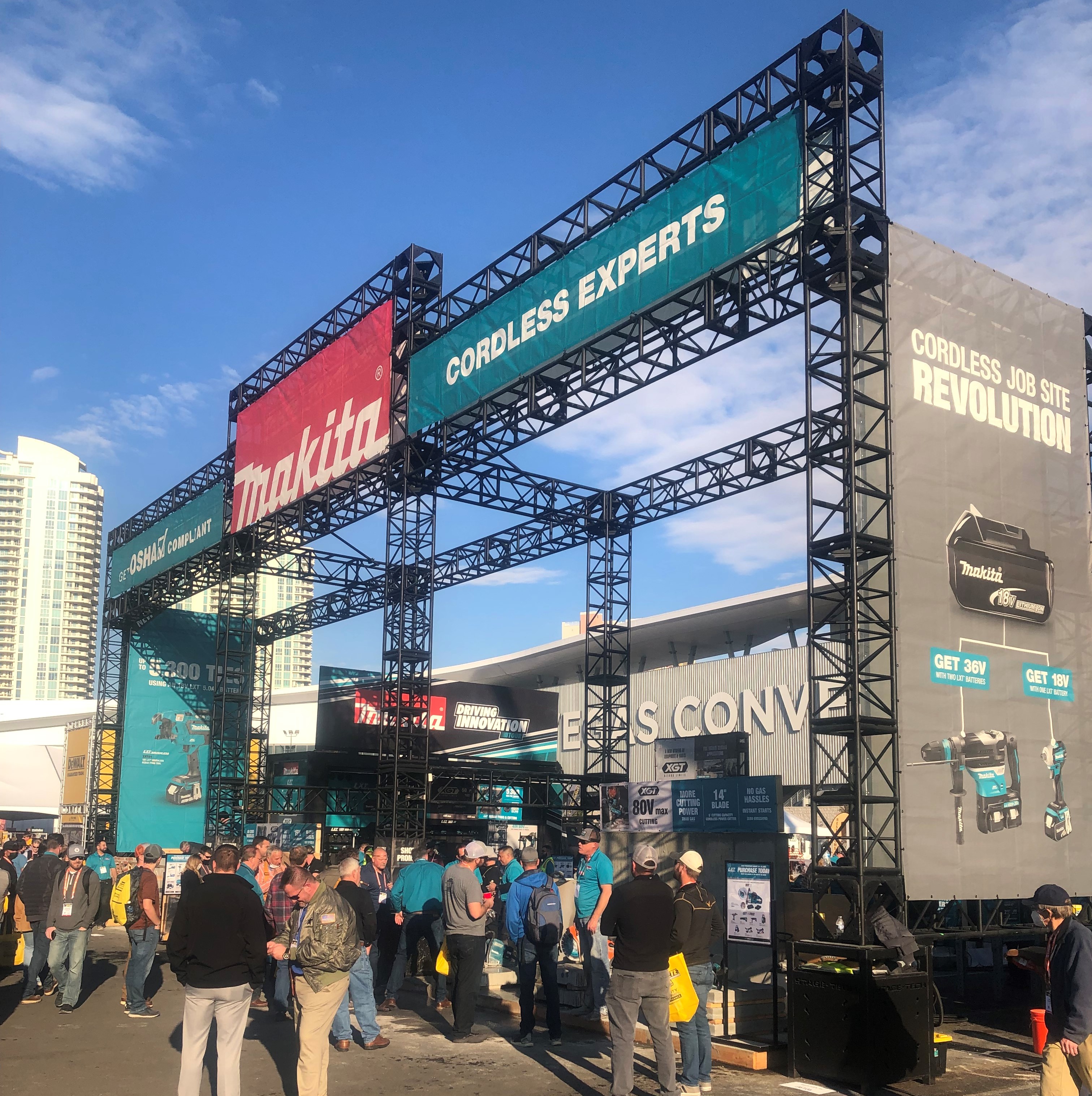 Makita is returning to World of Concrete in Las Vegas next week with an expansive and interactive booth with more cordless tools and equipment to replace gas and corded products.
Makita is exhibiting outdoors in the Silver Lot at the Las Vegas Convention Center in an interactive booth with a range of concrete forms, formwork, rebar structure and interactive displays throughout so contractors can run the tools side-by-side against corded and competitor models.
"Next week in Las Vegas you can count on seeing more cordless tools and equipment in the XGT System," said Wayne Hart, senior communications manager, Makita U.S.A., Inc. "In less than two years the XGT System has expanded to over one hundred 40-volt and 80-volt products. This most powerful system is pushing cordless into new spaces, and contractors are winning with increased efficiency and productivity. World of Concrete is a great opportunity to run the products and see the system in action."
World of Concrete is the industry's largest annual trade show for concrete contractors. Makita takes advantage of the outdoor venue with a dynamic booth that features hands-on demonstrations and displays. In addition to the expanding 40V | 80V XGT System, the Makita booth will feature new products in the 18V | 36V LXT System, new premium accessories, and more.
The World of Concrete show opens at the Las Vegas Convention Center on Tuesday morning, January 17, and runs through Thursday, January 19. For more information on Makita at World of Concrete, go to www.makitatools.com/events/worldofconcrete