Posted January 4, 2023
Systainer Systems to Exhibit at the 2023 International Builders Show
Company will exhibit for the first time at IBS, Jan 31 - Feb 2.
---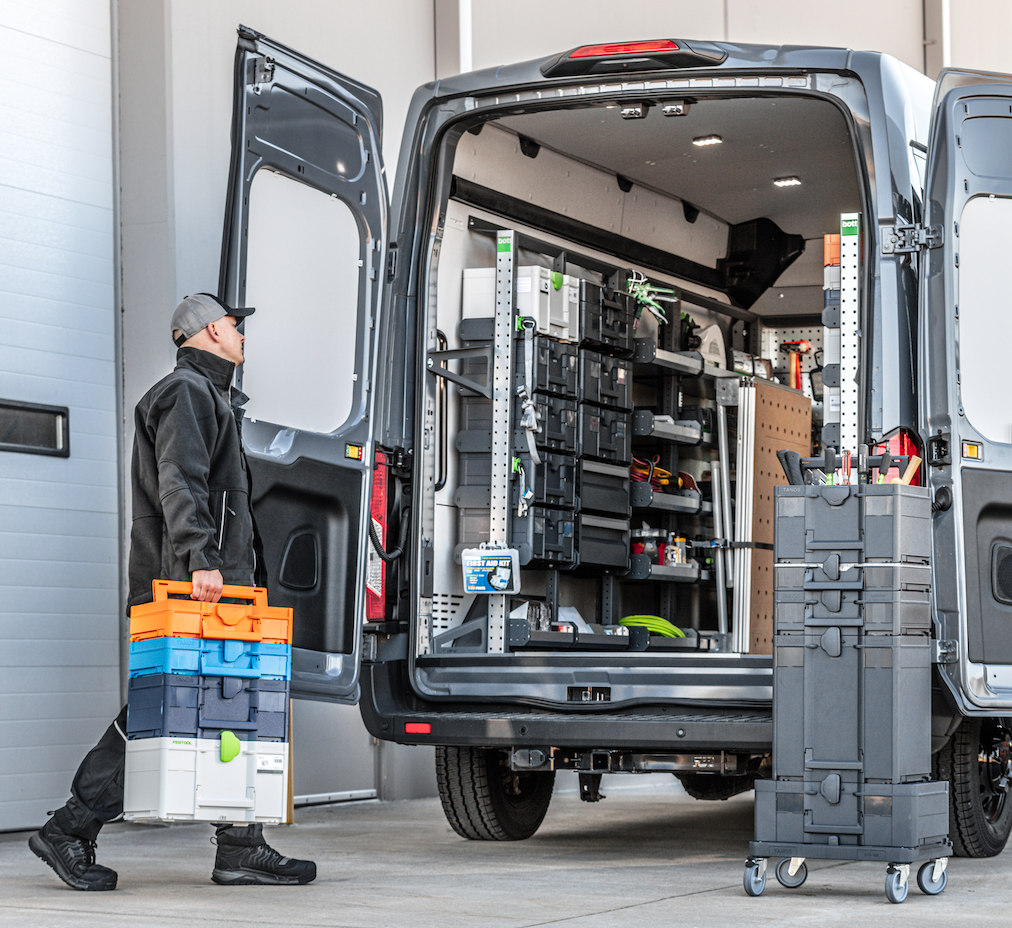 Systainer Systems will be exhibiting for the first time at the 2023 International Builders Show Jan 31 - Feb 2.
The joint venture was launched in July of 2022 as a cooperative solution joining bott Smartvan van shelving and systainer® mobile and linkable cases for a fully customizable mobile solution.
With over 90 years of industry experience in manufacturing van shelving with Bott Ltd. and nearly 30 years of providing mobile and linkable storage systems through TANOS, Systainer Systems connects these solutions for the American market.
They'll have a van fully equipped with bott Smartvan racking and the soon-to-be-released raised floor deck at Booth P27 outside with a wide range of accessories and a diverse selection of systainer® sizes ranging from the XXS - typically used for drill bits and other small hardware - to the XXL 337 - for bigger, bulkier items or for carrying various tools and materials onto a job site. They'll also be featuring different types of systainer® like open toolboxes, hardware organizers with trays, insulated cooltainers, caulk tube organizers, and more.
Stop by their booth to learn more about Systainer3, the third and newest generation of systainer® and see how it seamlessly integrates into bott Smartvan van racking for a fully organized and professional mobile workshop and a more productive workflow.
The Systainer Systems staff will also be giving away a Festool Toprock bluetooth speaker on the last day of the show, so be sure to stop by and enter their raffle before then for a chance to win!
"What would it mean to your business to generate trust, accountability, and confidence with your clients? Come find out what's possible, enter our raffle, and play a bigger game," said Toni Matthews, Business Development Manager.
"We are extremely excited here at SSNA to be bringing this highly innovative, game changing partnership to the US! Please join us in advancing the gold standard benchmark of time savings and organization for you and your company!" added Bill Harkreader, CEO.
Learn more at www.systainersystems.com