Posted January 25, 2023
FastenMaster Teams with Industry Leader to Educate High School Students About Deck Building with Hands-On Program
Program was offered to high school juniors and seniors interested in the deckbuilding and construction trades.
---
As part of its PROConnections Trade School Program, which connects trade schools with professional contractors to encourage students to pursue careers in construction, FastenMaster recently teamed with the Great Lakes Deck Company of Rochester, Michigan, to provide a hands-on deck building experience for a group of 20 high school students from Oakland County, Michigan.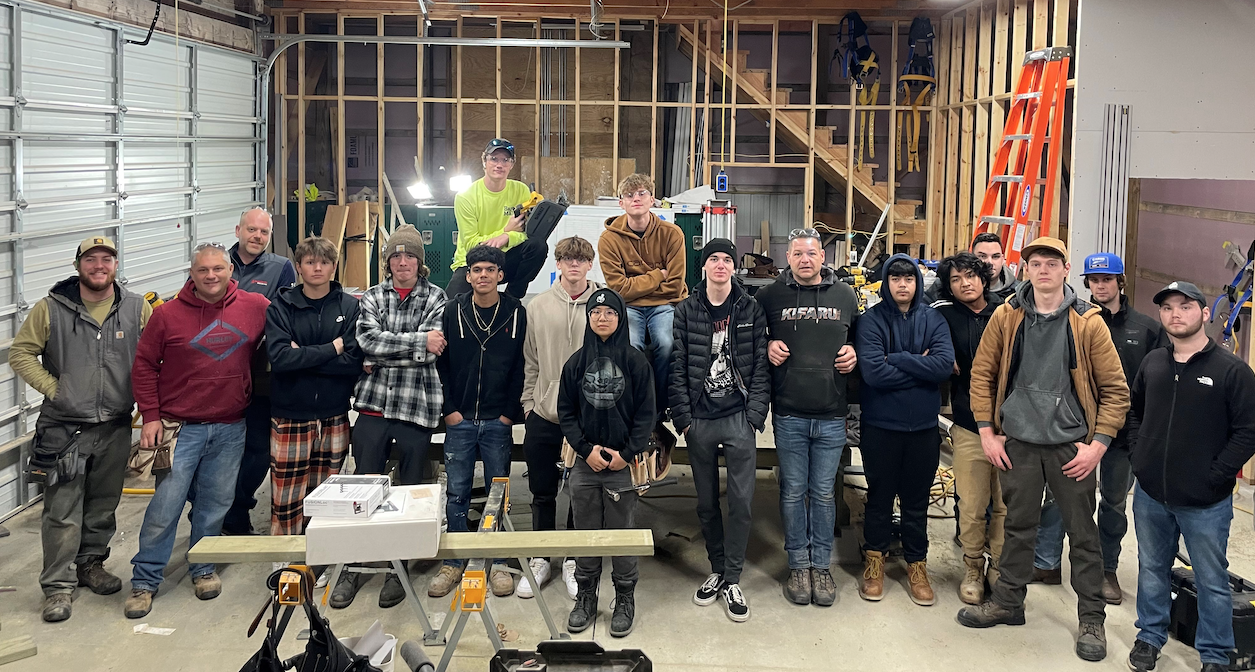 The program was offered to high school juniors and seniors interested in working in the deckbuilding and construction trades and was presented by Chris Temple and Brian Hodgkinson of the Great Lakes Deck Company, with support from FastenMaster and Aaron Swett, construction technology instructor for Oakland Schools Technical Campuses (OSTC). Great Lakes Deck Company specializes in creating premium decks and outdoor living spaces.
"Nationally, there is a critical shortage of trades people in all areas of construction, including deck builders," said David Ellis, director of sales for FastenMaster. "Through our PROConnections Trade School Program, we introduce students to passionate professional builders who share real-world experience and provide a hands-on training
program. These events not only emphasize the benefits of a career in construction but also the rewards of building something both lasting and functional."
In addition to building the 5 x 13-foot wood frame and composite deck from start to finish, the day-long program included information about framing and joist lay-out, including calculations for determining joist placement, how to read blueprints and follow a plan based on technical drawings, as well as a discussion on best practices for safely building a deck, and a review of local building codes and what officials look for during project inspections The event was held at the Oakland Schools Technical Campus (Northeast) located near Pontiac, Michigan.
Representatives from FastenMaster addressed the importance of using proper fasteners for structural and composite decking applications and demonstrated the latest hidden fastening techniques for composite decking with the company's Tiger Claw and Collated Cortex products.
FastenMaster, a division of OMG, Inc., was established in 1981, and is a brand of fastening solutions for professional contractors. Its products are engineered for structural, decking, and trim applications in residential construction, and its product line includes the LOK Line of structural wood screws, Tiger Claw Hidden Deck Clip System, TrussBRACE roof truss support system, as well as Cortex Hidden Fastening Systems for deck and trim applications.
For additional information please contact FastenMaster at 800.518.3569 or visit www.FastenMaster.com.