Posted January 31, 2023
Simpson Strong-Tie Names Mike Olosky CEO
Olosky succeeds Karen Colonias as CEO as part of a planned leadership succession.
---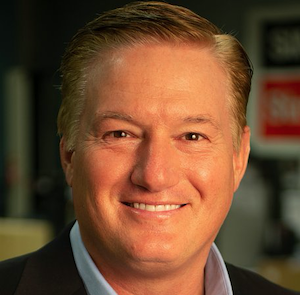 Simpson Strong-Tie, the leader in engineered structural connectors and building solutions, announces the official appointment of current company President and Chief Operating Officer Mike Olosky to Simpson Manufacturing Co., Inc.'s executive leadership team as Chief Executive Officer (CEO).
Olosky succeeds former CEO Karen Colonias, who stepped down from the role on December 31, 2022. As part of the planned leadership succession, Simpson Manufacturing's board of directors last year unanimously elected Olosky to succeed Colonias as CEO effective January 1, 2023.
"The Board is very pleased to announce Mike Olosky as CEO," stated Simpson Manufacturing Chairman of the Board James Andrasick. "Mike's promotion was the result of a strategic and deliberate succession planning process through which we expect a seamless transition as Mike assumes his new role. Mike is a seasoned executive with a proven track record of leadership resulting from his significant experience at Henkel and oversight of Simpson's growth strategy. We are confident that Mike will help strengthen Simpson's market position as the partner of choice throughout all aspects of the business."
Olosky joined Simpson as Chief Operating Officer in November 2020 and was promoted to President and Chief Operating Officer in January 2022. Prior to joining Simpson, Olosky spent more than 22 years in numerous leadership positions at Henkel, where he was responsible for leading, developing, and launching new businesses, driving profitable growth, improving innovation, and developing a strong global team with an intense customer focus. He most recently served as President, Henkel North America and Senior Corporate Vice President and Head of the Electronics and Industrial Division.
"I am incredibly excited to serve as Simpson's next CEO and would like to thank Karen for her steady guidance and strategic leadership," stated Olosky. "Our company has a very strong foundation, deeply rooted in innovation and providing our customers exceptional service. I look forward to building an even stronger future with our highly talented team of people."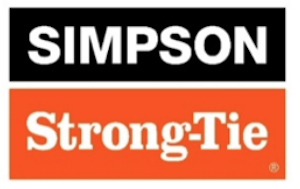 Olosky holds degrees in mechanical engineering from Michigan Technological University and Oakland University and received his MBA from Michigan State University's Eli Broad School of Business. As part of the leadership succession, Colonias will remain as an executive advisor to assist with the transition until June 30, 2023.
Learn more at www.strongtie.com.