Posted February 14, 2023
Ben Brumfield Named President of AD Member Supply
Brumfield joins AD from FyterTech Nonwovens.
---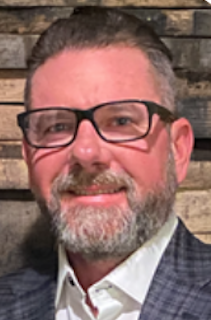 AD is pleased to announce that Ben Brumfield will be joining the company as President, AD Member Supply, effective March 6, 2023.
AD Member Supply, AD's U.S. warehousing program, helps AD members consolidate spend and increase efficiency through redistribution, bulk purchase, and private label operations. AD Member Supply achieved record sales in 2022.
Brumfield most recently held the position of Senior Vice President, Global Sales and Marketing for AD supplier company FyterTech Nonwovens. He also spent over a decade with AD supplier ORS Nasco in multiple leadership roles with increasing responsibilities. Throughout his career, Brumfield has served on multiple AD committees and industry councils.
"AD plays an important role for independent distributors by supporting the growth and sustainability of their business," said Brumfield. "I have seen firsthand the power of the AD community and the tremendous work that AD associates accomplish, and I am grateful and excited to join the team to support AD's mission."
As President, Brumfield will oversee AD Member Supply. Brumfield will partner closely with the AD Member Supply Steering Committee and Divisional Board on strategy development and future growth. He succeeds George Graham, current President, AD Member Supply, who will retire at the end of March.
"AD Member Supply provides an incredibly valuable service to our members by offering flexibility and convenience in their purchasing and shipping operations. Thanks to the leadership and guidance of George Graham, AD Member Supply has achieved significant growth in recent years," said Marisol Fernandez, President, Electrical and Industrial Business Unit.
"Ben's leadership experience makes him the perfect fit to guide the program forward and help us continue to meet our community's needs. He brings a wealth of experience to the role and has shown a true passion for the AD community and the industries we serve."
Learn more at www.adhq.com