Posted March 8, 2023
New DENIOS Full Line Catalog Now Available
320-page full-color catalog details DENIOS' entire line of environmental protection and workplace safety products.
---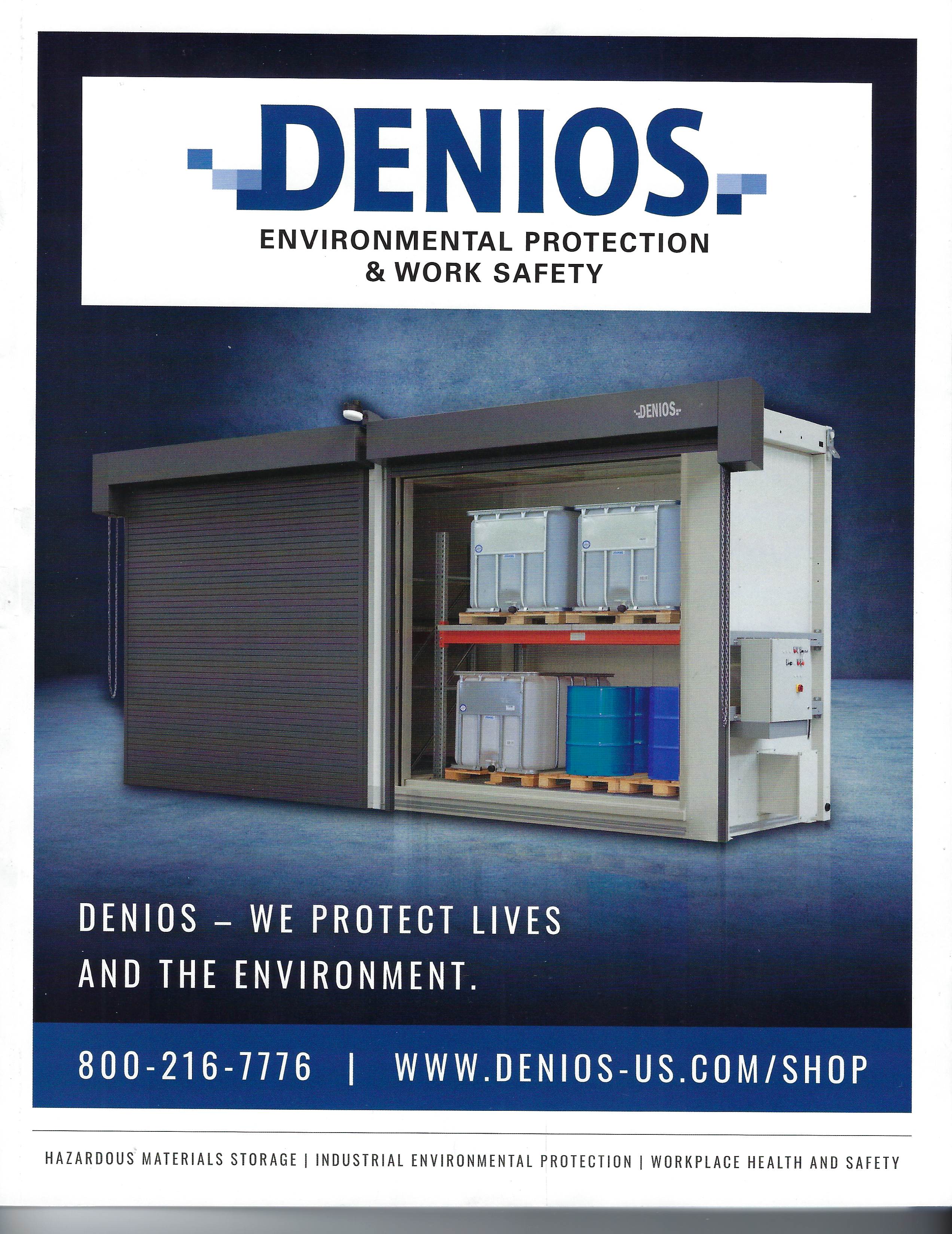 DENIOS-US has published a new, 320-page, full-line, full-color catalog that details their entire lineup of environmental protection and workplace safety products. This comprehensive catalog features an intuitive layout and design as well as tabbed sections for each major product category.
New products introduced include spill containment sumps for the safe storage of IBC totes and drums, Fire-rated buildings for storage of drums, IBC-totes, or batteries, Fire-rated walk-in storage buildings, funnels for IBC totes, immersion tanks for safe handling of materials, samplers for liquids and powder/granules, and more.
Additional products are detailed for hazardous material storage, gas cylinder storage and handling, hazardous material handling, spill and leak response, spill and flood barriers, and facility maintenance and work safety.
The new catalog is available upon request. It can also be viewed or downloaded online at https://epaper.denios.com/catalogue_us/index.html#0.
About DENIOS
DENIOS is the world's leading manufacturer and supplier of products and services for occupational environmental protection and workplace safety. For nearly four decades they have been supplying legally compliant products, solutions, and custom services for handling hazardous substances. They serve North American customers from a 100,000-square-foot facility in Louisville, Kentucky which houses engineering, manufacturing, customer service, and administrative support. At this location, they manufacture everything from the original spill pallet which launched the Company, to highly engineered, fire-rated chemical storage buildings.
For additional information on DENIOS US, visit www.DENIOS-us.com, or chat with a live representative online, or via email at info1@DENIOS-us.com, or call (877) 388-0187.