Posted April 17, 2023
Exclusive: How Distributors Can Benefit from Through Channel Marketing
Partner programs are among the best ways to offer channel partners easy access to marketing materials.
---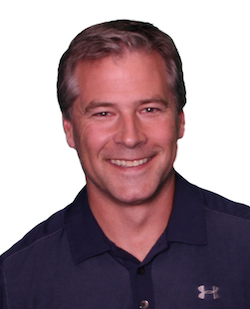 By Jeff Cagle, Director of Global Accounts, Incentive Solutions
For distributors in the construction supply industry, providing a partner program is one of the best ways to offer channel partners easy access to marketing materials. Companies can generate product specs, promotions and industry thought leadership assets that, in turn, can be made available through easily accessible online portals or content libraries. These assets help partners advocate for and sell your products and services.
However, competition is fierce and your partners' other vendors are also competing for their time and attention. If your through-channel marketing (TCM) program is not easy to use and the content isn't relevant, partners will stop turning to you as a resource. As business models and channel partnerships change based on the shifting expectations of users and customers, the requirements of channel management and marketing technology expand.
To stay ahead of the competition, channel marketing services should be skillfully deployed, analyzed and adapted to help building distributors market and sell on their smaller dealers' behalf.
The Role of Through Channel Marketing Software
The purpose of through channel marketing software is to enable channel partners to execute more granular, effective marketing campaigns. A through channel marketing program may be part of a partner program or portal designed to be a one-stop shop for companies doing business with each other. Partners in the supply industry can connect with each other to collaborate on sales and marketing initiatives. They can also access resources from the supplier brand such as proprietary data, pricing information, case studies, technical support and training materials.
Through channel marketing software is B2B's answer to B2C marketing automation software such as Hubspot, Pardot and Marketo. However, marketing automation software is built for marketing directly to customers. The "automation" part – implying faster, easier campaigns – doesn't extend to the complex needs of channel marketers. Automated features don't help channel marketers specialize campaigns for local markets, create diverse content, or attribute revenue to specific partner segments and campaigns. To reach its full potential, channel marketing software should have features that do help with these concerns.
Key TCM Features
An effective channel marketing program should offer the following software features that can be easily personalized, accessed and utilized regularly, with frequent updates.
Lead data upload and cleanup – Partners should be able to use tools within the platform that allow them to upload their customer or subscriber lists as well as automatically filter out invalid contact information.
Integration capabilities – TCM software should integrate seamlessly with other channel sales and marketing systems such as partner relationship management, channel incentives management and sales enablement platforms.
Performance tracking – Easy-to-access, real-time dashboards and analytics should not only show open and click rates, but provide actionable data on marketing campaigns and the revenue earned.
Incentives – Whether it's a debit or gift-card based program, points system or other incentive, incentives should be exciting, accessible and suitable to each individual's interests.
Content marketing services – A TCM program provider that offers content writing services can offer a diverse blend of thought leadership, industry insights and product education resources.
Partner and support services – Fast, responsive support – in multiple languages and time zones, if you have an international channel partner base – are also important to consider.
In addition, B2B buyers expect personalized experiences that are informed by their purchase history, needs and interests. TCM programs should offer relevant experiences within the platform as well as equip partners to segment their customers, delivering specific messages, campaigns and information to targeted audiences.
Updates are Essential
As business goals and market conditions evolve, programs should be updated about every three years to optimize mobile design and functionality to ensure it is streamlined and intuitive to use.
The software provider you choose should offer not just the technology and tools that help you structure and analyze campaigns, but the services and expertise that make your channel marketing compelling, time-efficient and cost-effective. Ongoing, sophisticated adaptation of the software will position and keep you as a go-to source for your channel partners.
A TCM program is an ongoing process to fully enhance channel marketing efficiency for your construction supply industry channel partners. Your supplier's goal is for you to sell more products than their competitors' while your goal is a satisfied customer base and growing margins. Your suppliers need to meet their goals through meeting yours – and that is achieved through dynamic TCM programs that evolve to meet changing business environments. CS
Jeff Cagle is the Director of Global Accounts at Incentive Solutions (www.incentivesolutions.com) and OneAffiniti (www.oneaffiniti.com), where for 27 years he has helped provide B2B brands, many of which are in the manufacturing industry, with insights on how to leverage channel incentive plans and technology.