Posted May 23, 2023
Two Industry Veterans Join Sellars Leadership Team
Larry Cook is named VP of Commercial Sales and Paul Ihde becomes Director of Commercial Sales.
---
Larry Cook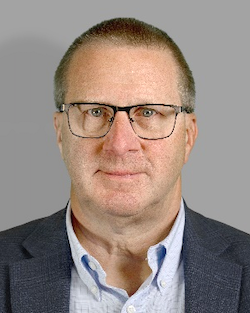 Paul Ihde
Paul IhdeSellars Absorbent Materials, a Milwaukee-based manufacturer of wipes, absorbents and towel and tissue products, has recruited two industry veterans to its sales leadership team.
Larry Cook has joined Sellars as Vice President of Commercial Sales and Paul Ihde has been hired as Director of Commercial Sales. Combined, the two men have more than 60 years of sales experience.
"I'm ecstatic we were able to secure two proven sales leaders who are bringing their wealth of experience and distributor relationships to Sellars," says Tom Sellars, CEO of Sellars. "The expertise and insight Larry and Paul possess will help elevate our success as we continue to aggressively grow our business by expanding into new markets with new products."
Larry Cook comes to Sellars from von Drehle Corporation where he was Director of Sales – Jan San. During his eight years with von Drehle, he led the re-engineering of the company's 17-person sales force.
This transition helped accelerate revenue growth, significantly increase the mix of high value products and elevate the value of von Drehle's salespeople's customer activity and contributions while maintaining the company's culture and values.
Cook is a firm believer in strong customer partnerships and is committed to a high standard of servant leadership and championing a culture of excellence. Prior to von Drehle, he served in a variety of sales leadership roles at xpedx, Reinhart Company and U.S. Foods.
Paul Ihde comes to Sellars from von Drehle Corporation where he was National Accounts Manager for four years. In his position, he was responsible for managing, developing and growing the national account business.
Prior to von Drehle, he was the Director of Home and Office for Marcal Paper Company. He also spent time at Expera Specialty Solutions, Lincoln Paper and Tissue, Green Bay Converting, Inc. and Fort Howard Paper Company. Ihde brings extensive industry and sales experience to Sellars.
Sellars is a privately held, high-growth, mid-sized company with more than 200 employees. Unlike its competitors, Sellars applies its proprietary technology to make high performing products from recycled materials and, as part of its manufacturing process, recycles its own production waste to create some of its absorbents. In addition to its proprietary technology and processes, Sellars has 20 U.S. patents and 30 international patents.
Sellars' products are used to wipe and absorb liquids on surfaces and hands in a variety of commercial, industrial and residential applications. Sellars' shop towels can be found nationwide at a variety of retailers, including Home Depot, Lowe's, Menards, Mills Fleet Farm, Blains Farm & Fleet, Tractor Supply, O'Reilly Auto Parts and NAPA. Sellars' wiping products for the commercial markets are sold nationally through janitorial/sanitary, industrial, safety and specialty distributors.
Later this year, Sellars will launch Bravo® kitchen towels across the country. Bravo towels, made mostly from recycled boxes, will offer the best overall performance compared to the leading brands.
For more information on Sellars, visit sellars.com.
Founded in 1985 and headquartered in Milwaukee, Wisconsin, Sellars is a leading manufacturer of shop towels, multi-use disposable wipers, towel and tissue and absorbent products. Sellars' products, which are sold under the ToolBox®, Clean Task® and Mayfair® brands, are made from recycled and renewable materials, are high performance and good for the environment. Sellars is committed to using sustainable practices in all business areas while serving our people, customers and the planet. Learn more about Sellars' nearly 40 years of innovation at sellars.com.