Posted June 7, 2023
Marine Toys for Tots Provides Smiles for Today and Hope for Tomorrow Through Spring and Summer Distributions
It's not just for Christmas anymore!
---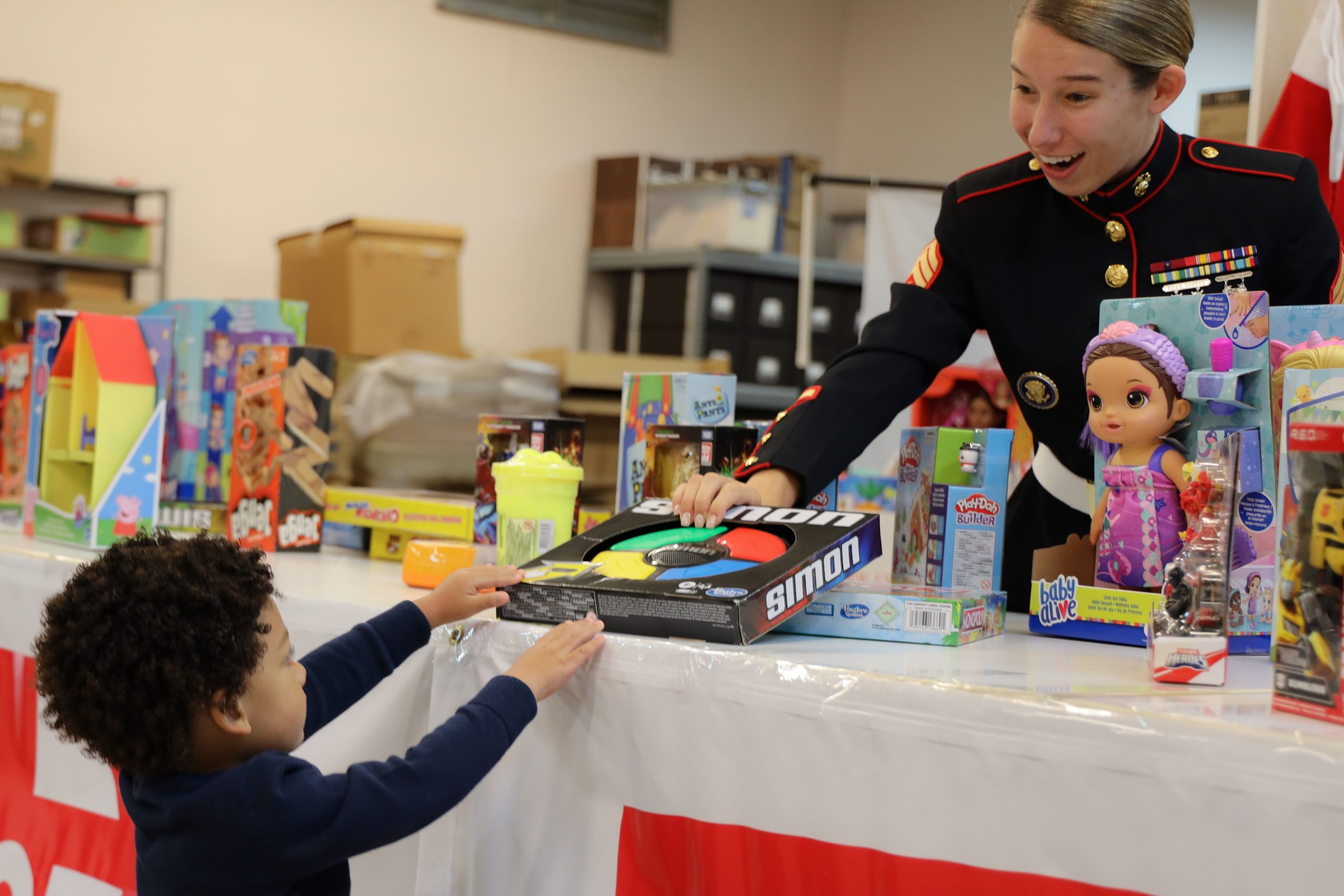 The Marine Toys for Tots Program continues its year-round impact through their Spring and Summer initiative – Smiles for Today, Hope for Tomorrow.
As schools across the Nation are winding down, children in need will lose access to educational resources, books, and games. As a year-round force for good, Toys for Tots wants to provide children in need with the tools and educational resources necessary to help prevent learning loss. This initiative will continue to offer children access to learning tools that will allow them to sharpen their skills as they prepare for the new school year ahead.
The support that Toys for Tots continues to provide beyond the holiday season is instrumental in reassuring underprivileged children that they are not forgotten and the Program stands ready to provide emotional relief, comfort, and hope for a brighter future. Because needs aren't seasonal, and neither is Toys for Tots.
Smiles for Today, Hope for Tomorrow Initiative Objectives:
Toys for Tots is providing one hundred truckloads of toys, gifts, and educational resources to be distributed across the Nation by sixty local non-profit organizations by the end of the summer.
Toys, books and games will be distributed to children in need in local communities within twenty-six states across the country.
Thus far, the initiative has brought Smiles for Today and Hope for Tomorrow to children living in local communities in:
Michigan
Illinois
Arizona
Texas
Ohio
Arkansas
Tennessee
California
Minnesota
New York
Wisconsin
Idaho
Pennsylvania
Kansas
Kentucky
Arizona
Maryland
The Spring and Summer distribution events are part of Toys for Tots' commitment to empowering children year-round – giving them gleaming smiles for today and renewed hope for a brighter future tomorrow. Learn more at www.toysfortots.org