Posted August 22, 2023
The Lawless Group Acquires Hobart Associates & Expands North Central Region With New Leadership
Tom Northcott is named President of the Lawless Group's North Central Region.
---

The Lawless Group, manufacturers representation agency, announces the acquisition of Hobart Associates headquartered in Kansas City, KS. Founded by Don (Jesse) James Sr., Hobart Associates, has over 50 years of experience in representing manufacturers brands of products in the North Central region of the United States.
This acquisition is as a continuation of growth strategies for the Lawless Group, as well as the completion of succession plan for Don James. Facilities in Kansas includes office, training center, and warehouse space totaling over 60,000 sq. ft. This expands the Lawless Group warehousing program to 8 locations nationwide. The North Central Region serves Iowa, Kansas, Minnesota, Missouri, Nebraska, North and South Dakota.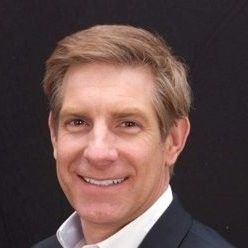 Leading the Lawless Group North Central Region is Tom Northcott as President. He has 30 years of experience leading major brands with expertise across several areas of distribution including all ISA and STAFDA markets, hardware, automotive, farm and agriculture.
Previously Northcott was the Regional Vice President of Sales for the Central Region for WernerCo. Tom will lead the sales the Hobart team who has also joined Lawless North Central.
"I have admired what Lawless has been doing for some time and am excited to have the opportunity to lead the North Central team. I look forward to working with our manufacturer and distributor partners to exceed their expectations," said Northcott.
With resources in Kansas City, Minneapolis, North Dakota, St. Louis and, the Lawless North Central team will team will be among the largest in the region offering unmatched coverage. This team will leverage the Lawless Group solutions offering and their extensive industry expertise.
"This acquisition capitalizes on our momentum, warehouse and logistics streamlining product accessibility. It allows us to continue to serve our customers and manufacturer partners with comprehensive reach and services they have come to expect from the Lawless Group, said CEO Jack Templin."
About The Lawless Group
More than a vendor, The Lawless Group is a partner, both to the manufacturers they support and the distributors they serve in the industrial, commercial construction, electrical and safety markets. A collective of regional partnerships founded in building relationships first – and results that follow. They help customers penetrate the market through innovation, engagement and creating connected strategies that move people to action for profitable growth. https://lawlessgroup.com/