Posted September 19, 2023
Doosan Bobcat Employees Volunteer Time and Talents for Community Engagement
Efforts further Bobcat's commitment to community and sustainability.
---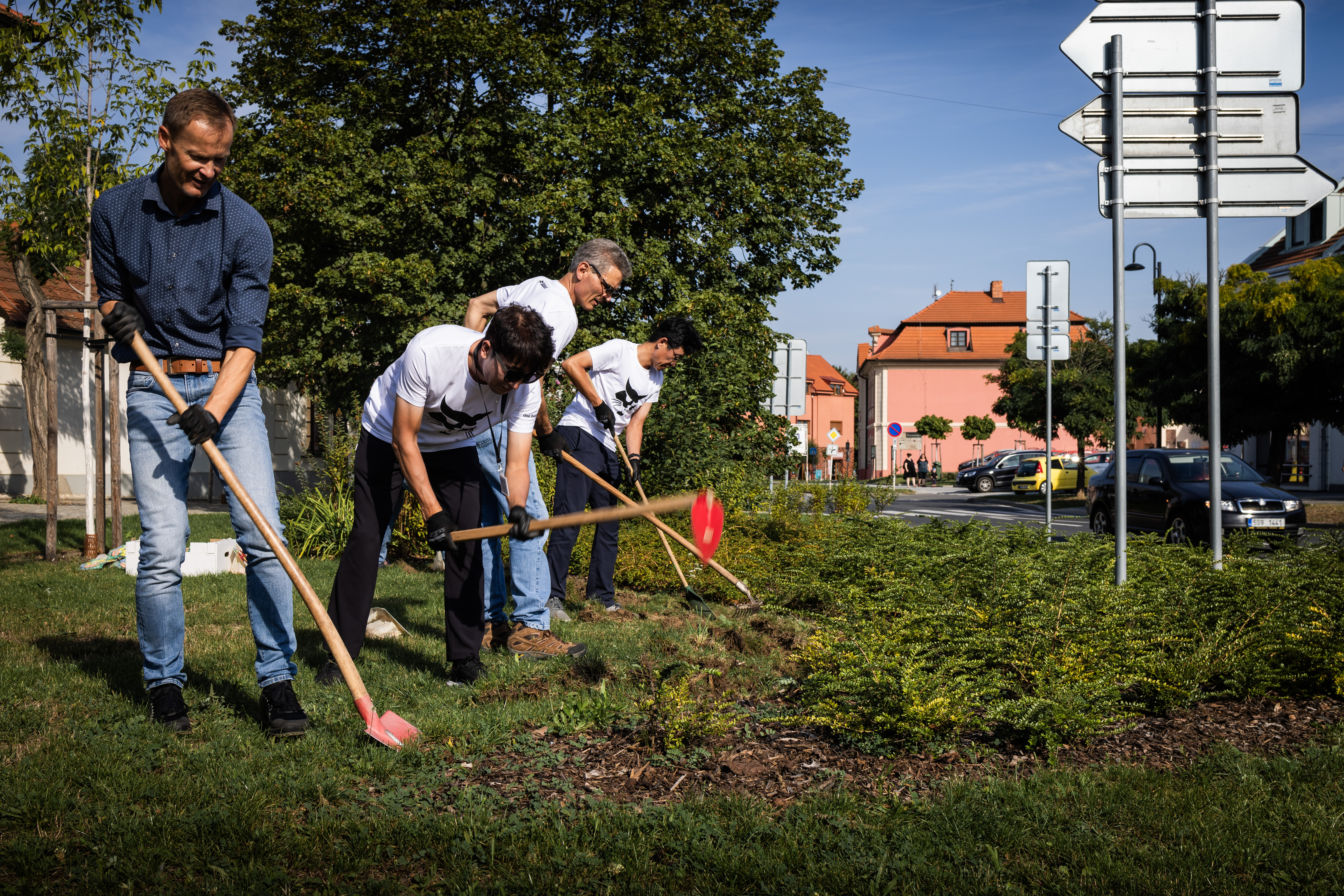 In recognition of its commitment to communities and sustainability across the globe, Doosan Bobcat (Bobcat) employees and members of its leadership team are celebrating its support of nearly 100 different volunteer projects to benefit the places where Bobcat employees live and work.
In 2023 so far, more than 1,000 employees across Bobcat's global footprint participated in company-organized projects, volunteering thousands of combined hours this year alone.
"As an organization, we aim to create positive social impact to enhance the communities where we live and work, as well as benefit our neighbors," said Scott Park, Doosan Bobcat CEO and vice chairman. "Our community engagement initiatives are a company tradition, and over the years, we have supported hundreds of organizations with thousands of volunteer hours all with the goal of creating a better tomorrow."
Bobcat employees just completed a week of volunteer events across 12 different countries. Volunteers carried out various activities such as environmental clean-up projects in the Czech Republic, South Africa, China and the UK; donating blood in France; supporting schools and medical facilities in India; and conducting renovations and upkeep for playgrounds, parks and non-profit facilities across the U.S.
In applicable projects, volunteers used a fleet of Bobcat equipment—such as compact loaders, excavators, compact tractors, mowers and more—to make tough jobs easier, while increasing efficiency and productivity.
Bobcat employees from around the world participated, which included North America, Europe, Middle East, Africa, Asia, Latin America and Oceania regions. The global effort supports Bobcat's Environmental, Social and Governance (ESG) commitments to community engagement, sustainability and responsible growth as an organization. Teams from across the company partnered around these common goals to advance the organization's efforts to build a better, more sustainable future.
Bobcat is committed to investing time and resources in the communities where its employees live and work. The organization has a long history of volunteer efforts – providing time, resources and charitable contributions to help create a stronger tomorrow. Learn more about Bobcat's community partnership at bobcat.com.