Posted October 17, 2023
OneMob and Evolve Make the Power of Video in Sales Stronger
New partnership aims to help manufacturers, distributors and sales reps leverage the selling power of video and content.
---
OneMob, a leading video and microsite sales engagement platform, has entered into a partnership agreement with Evolve Video Marketing, a video strategy coaching service, to help manufacturers, distributors and manufacturers sales representatives leverage the power of video and content with video sales and personalized microsites.
The cooperation between OneMob and Evolve will be announced at STAFDA's 47th Annual Convention and Trade Show, which will take place at the Henry B. Gonzalez Convention Center in San Antonio, TX from November 5th to 7th, 2023. Both companies will have their own booth where they can meet with visitors and provide in-person presentations.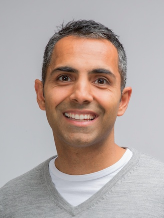 Sati Hillyer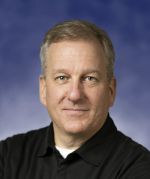 Jon Richards
"In recent years, there has been a growing emphasis on digital transformation in manufacturing. We appreciate the innovative approach and wish to actively participate in these processes. At OneMob we offer a groundbreaking platform that enables salespeople to craft customized microsites—personalized landing pages, complete with video messaging capabilities, for more engaging customer interactions," said Sati Hillyer, Founder and CEO, OneMob.
"As a veteran sales and marketing leader with over 35 years of experience in the STAFDA channel I deeply understand the manufacturer, independent representatives and distributor behaviors," said Jon Richards, Video Strategist, Evolve Video Marketing. "We recognize that the OneMob platform will be instrumental in utilizing video effectively at every stage of sales and business processes."
OneMob's innovative platform revolutionizes the creation of microsites, providing an effective means to deliver tailored buyer experiences. These immersive landing pages can feature personalized videos, interactive PowerPoint presentations, PDFs, Word and Excel files, custom engagement links or any other documents—all without cluttering email inboxes.
OneMob key features include:
video messaging: seamlessly integrate personalized videos for more meaningful customer engagement.
customizable content: easily incorporate multimedia content like presentations, PDFs, and documents.
tailored engagement: provide custom engagement links for interactive experiences.
effortless integration: seamlessly integrate OneMob with existing workflows and CRM systems.
"The combination of an easy-to-use platform along with a solid video strategy to help sellers adapt to the preferences of the modern buyer with a personal experience is the key to today's success," added Jon Richards. "I'm excited to debut OneMob at STAFDA as it's a simple technology for every member of STAFDA."
About OneMob
OneMob is the game-changing sales productivity solution. Sellers only spend 28% of their time selling, leading to low responses and lengthy sales cycles. But with OneMob, you can sell even when you're not selling. Our personalized microsites engage prospects with compelling content and clear calls-to-action, boosting client responses by 10X. Convert those responses into meetings and opportunities faster, slashing your sales cycle.
With seamless integration into Outlook, Gmail, Salesforce, MS Dynamics and more, OneMob fits perfectly into a tech stack. Don't waste valuable selling time. Elevate your sales game with OneMob and close deals faster than ever before. You can start for free at onemob.com.
About Evolve Video Marketing
Evolve coach's companies on how to use video in the sales process to attract, educate and convert customers FASTER! Evolve helps clients adapt to the behaviors of the modern buyer by creating engaging content that aligns with today's buying preference of a self-guided educational journey. Evolve coaches sales teams to use personalized video to engage customers for a more humanized experience. Learn more at www.evolvevideomarketing.com