Posted November 1, 2023
Marine Toys for Tots Program Announces Kickoff of 2023 Holiday Campaign
Program is celebrating its 76th year of delivering hope to children in need across the nation.
---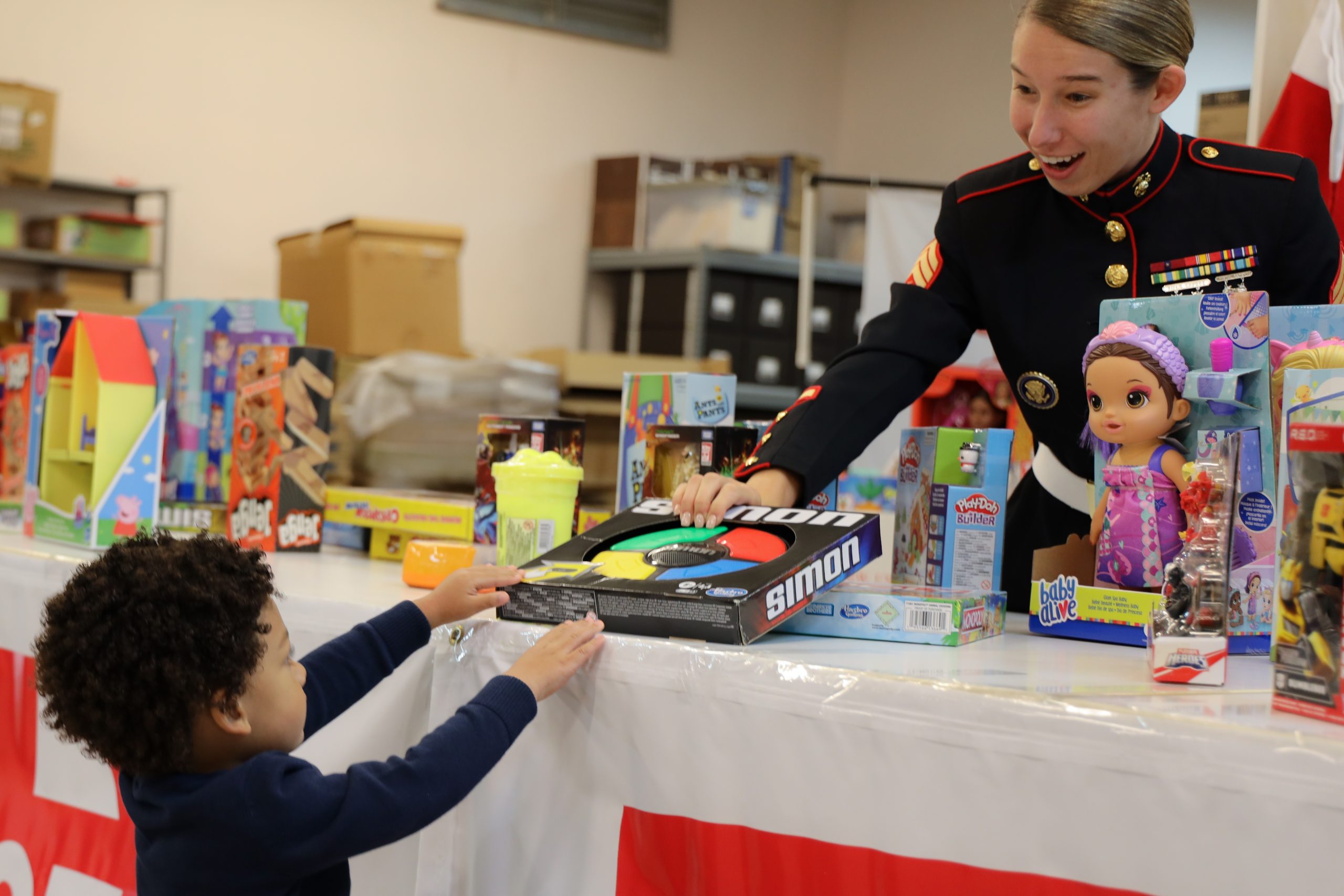 The U.S. Marine Corps Reserve Toys for Tots Program is celebrating its 76th year of delivering hope to children in need across the Nation.
U.S. Marines and volunteers will be conducting over 850 local toy collection and distribution campaigns in all 50 states, Washington, DC, Puerto Rico, Guam, and U.S. Virgin Islands.
This year, Toys for Tots will highlight our extraordinary Reserve Marines and community volunteers, past and present, as well as showcase the incredible effort from communities across the Nation enabling Toys for Tots to support over 291 million economically disadvantaged children.
Who: U.S. Marines and thousands of volunteers, millions of local supporters, hundreds of Corporate Partners of Toys for Tots.
What: Marines and volunteers engaging with local businesses, media and individuals within their communities collecting new, unwrapped toys and distributing those gifts to disadvantaged children allowing them to experience the joy of Christmas or any celebrated holiday.
When: November 1, 2023 – December 25, 2023
Where: Toys for Tots is conducting toy drives in more than 850 local chapters in communities throughout the Nation. Find a local Toys for Tots chapter near you by visiting our website at www.toysfortots.org.
Why: It is estimated that 41% of America's children live at or below the poverty level. The mission of Marine Toys for Tots is to bring the joy of Christmas to disadvantaged children with the goal of delivering a message of hope that will inspire youngsters to grow into responsible, productive, patriotic citizens. Now, in Toys for Tots' 76th year, we are asking our supporters of the Program to help us achieve another record-breaking year. It is our goal to deliver the magic of the holidays to every family seeking holiday help from Toys for Tots.
Visit www.toysfortots.org for more information on signature holiday activity.