Posted November 1, 2023
ORBIS Announces Expansion of Urbana, Ohio Plant
Expansion adds 30% more space and promotes sustainability in reusable packaging manufacturing.
---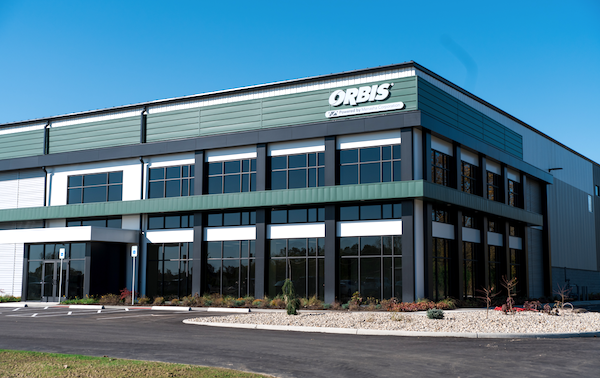 ORBIS® Corporation, an international leader in reusable packaging, has expanded its manufacturing facility located in Urbana, Ohio.
This expansion adds 30% more space for the production of ORBIS totes and pallets, and allows ORBIS to add more presses and tools, increase capacity and shorten lead times.
Coupled with its favorable geographic location for freight optimization, the Urbana plant expansion will help ORBIS better serve its customers nationwide.
"A more sustainable supply chain starts with reuse. Our customers rely on us to help them move their goods in the supply chain more sustainably with reusable packaging," said Norm Kukuk, president at ORBIS. "This expansion gives us the flexibility and capacity to enhance production of our packaging products. The people of our Urbana plant are dedicated, committed and focused on serving the customer. This expansion gives them the infrastructure to make that possible."
ORBIS helps companies move away from single-use packaging and into reusable packaging products that offer long service life and many trips in the supply chain. Reusable packaging products produced at the plant are used in many industries, including automotive, food, beverage and consumer packaged goods.
"ORBIS has been a part of Urbana for decades," said Todd Mathes, executive vice president of Operations at ORBIS. "This expansion, located at 200 Elm Street, is not only an investment in our current infrastructure but also an opportunity to harness emerging manufacturing technologies."
Part of Menasha Corporation, headquartered in Oconomowoc, Wisconsin, ORBIS operates 11 manufacturing plants throughout the United States, Canada and Mexico. This expansion in Urbana increases the company's overall molding capacity by 10% while also increasing energy efficiency.
"This new facility is the culmination of a 13-year-long effort to revitalize the former site and bolster the community," said Rich Ebert, director of the Champaign Economic Partnership. "As a community, we're thrilled that ORBIS Corporation has chosen to expand its presence here in Urbana; its dedication to providing reusable packaging helps meet the sustainability demands of today's supply chain. We're looking forward to seeing it thrive as the leader in sustainable packaging, and very much looking forward to continuing to grow our yearslong partnership."
ORBIS worked with local Ohio contractors to develop and build this expansion. ORBIS also partnered with Damewood Enterprises and its related business, Phoenix AG, to lease 672,000 square feet of warehouse space in its all-new off-site warehouse in Urbana.
For more information, please visit ORBIS at: https://www.orbiscorporation.com/en-us/.