Posted April 2, 2020
ITR Webinar: Looking Past the Fear and Noise
Webinar with STAFDA economist Alan Beaulieu is set for April 10, 2020 at 2:00 p.m. EDT.
---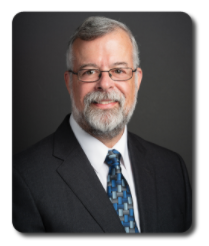 Join ITR President and Speaker Alan Beaulieu on April 10, 2020 at 2 pm EDT for our next 60-minute webinar in our biweekly black swan event series. This presentation will include 30 minutes of insights, followed by a 30-minute Q&A portion.
Click here to purchase a live seat.
All webinar purchases come with a recording and a copy of the slide deck. This webinar is not included in the Insider subscription.
We are going to examine the latest information on the virus, the stock market, Retail Sales, and what the leading indicators are telling us about the near and medium term. We will take a look at monetary and fiscal policies and the impact they are likely to have on people and businesses in the months and potentially years to come.
Values Provided
• A view into what the next few quarters will look like
• The situation is serious, but it can be managed
• The downturn is not going to last as long as other people seem to think
Learn more at www.itreconomics.com