Atlas Roofing names Steve Heaton VP of sales and marketing
Heaton to lead Atlas Roof Insulation and Wall CI Board Polyiso division.
---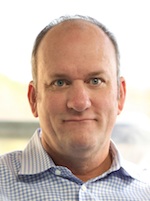 Steve Heaton
Atlas Roofing Corporation, an industry leader in the manufacturing of commercial and residential building materials, announces that Steve Heaton will oversee product sales and marketing for the polyiso division including Atlas Roof Insulation and Wall CI Board.
He will succeed Tom Rowe, Vice President – Polyiso Division, who will retire from Atlas Roofing in early 2015 after spending more than 21 years with the company.
"We are pleased to welcome Steve back to the Atlas organization as his expertise in branding and sales management will help further our momentum leading into 2015," said Ken Farrish, President of Atlas. "We know he will be a great addition to our company with his more than twenty five years in the building products industry, his exceptional leadership and history of working with the Atlas team."
Mr. Heaton has been in the building products and materials industry since 1986. He studied Business & Marketing at USC's Marshall School of Business, and Management at The Wharton School – University of Pennsylvania. He has served in a number of sales, marketing and management roles, including working for James Hardie Building Products for fifteen years.
Most recently he served as the Vice President of Sales at Parex USA. Steve spent five years at Atlas Roofing Corporation when he served as the Director of Sales & Marketing for the Atlas EPS division.
Learn more at www.atlasroofing.com