Posted March 10, 2021
New study predicts strong years ahead for off-highway market
Interact Analysis study expects sector to see 6.5 percent growth this year and CAGR of 3.6 percent through 2029.
---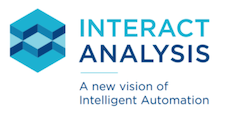 As global economies continue to reel from the effect of the COVID-19 pandemic, the vaccine roll-out gives us reason for optimism. The talk now is of economies bouncing back after a poor 2019 and a catastrophic 2020. In its latest report on off-highway vehicles, Interact Analysis predicts a scenario where pent-up demand will be a driver for significant growth in the sector, as economic wheels get back on track.
Whilst growth sunk to a mere 2.6% in 2020, Interact Analysis's research predicts 6.5% growth in 2021, and an overall CAGR of 3.6% up to 2029. Furthermore, electrification of certain classes of off-highway vehicles is expected to continue at a rapid pace.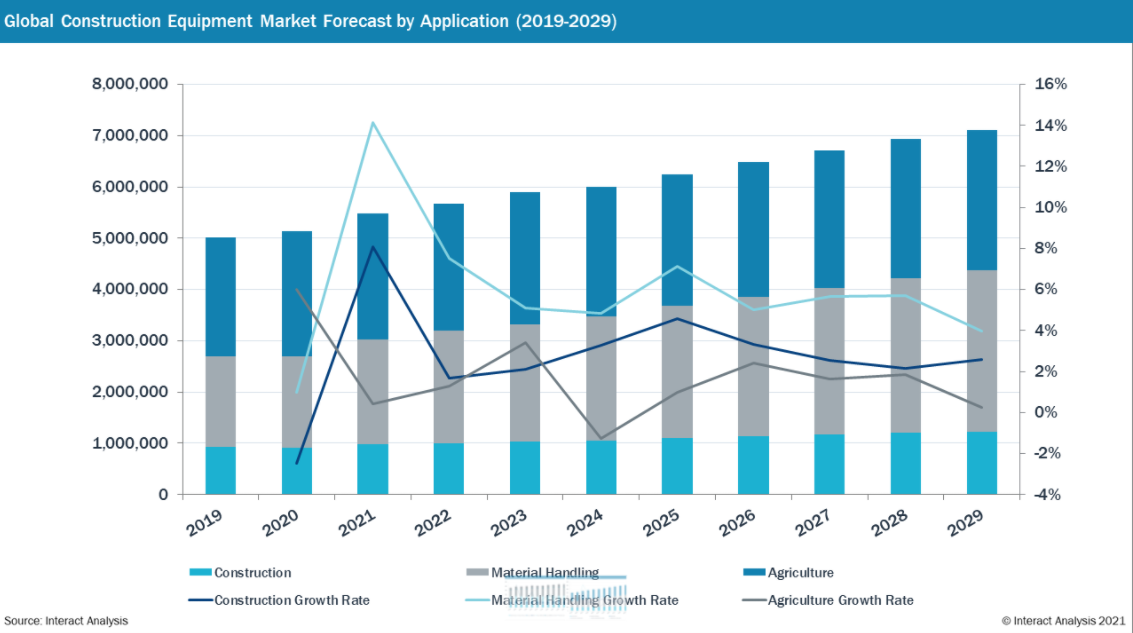 While China has mitigated the overall impact of the pandemic on the global off-highway vehicle market, 2020 was undeniably a shocker for the industry, but it's an industry poised to make a comeback, with material handling equipment leading the field by 2025, when sales are forecast to surpass those of agricultural machinery*. 2019/20 saw a slowdown in sales of material handling equipment, but the surge in online shopping and eCommerce caused by the virus is likely to be a significant long-term driver for investment in machinery such as lift trucks, particularly as new warehouse automation projects come on stream.
Interact Analysis has detected the likelihood of future healthy demand from SMEs and forecasts a return to double-digit growth rates by 2022, with sales of around 2.4 million units by 2023. All this, of course, rides on the battle with the virus.
Click here to read the entire article.