Posted November 16, 2022
Mi-T-M Inverters Selected for Top 100 New Products of 2022 Award
Construction Equipment names Mi-T-M inverter generators with carbon monoxide (CO) detectors among the Top 100 New Products of 2022.
---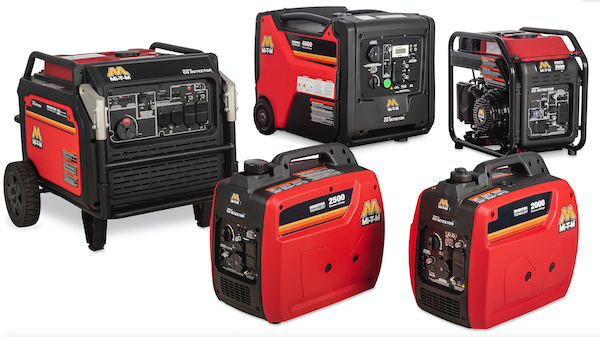 The Construction Equipment Top 100 New Products of 2022 Award calls special attention to the most significant new products announced each year in the construction industry. These awards emphasize innovations, highlighting manufacturers who invest in research and development. Mi-T-M's new inverter generators allow greater user productivity, efficiency and safety. According to Construction Equipment, "our editors made these selections independently, drawing upon our own experience with equipment technology and the equipment marketplace."
Mi-T-M's new inverter generators range from 2000 to 7300-watts and are built with inverter technology to provide clean quiet power. The 2000 and 2500-watt hand carry models feature GFCI protected receptacles, the 3500-watt inverter takes accessibility and portability to the next level with its unique open frame design and the 4000 and 7300-watt inverters include both recoil and electric start with a sealed battery.
All models are powered by a Mi-T-M OHV engine and come with 1-year alternator and 3-year engine warranties.
Mi-T-M Corporation is a leading manufacturer of industrial equipment. For more information, visit www.mitm.com or call (800) 553-9053.